Bhad Bhabie is done rapping and she feels it's what we all wanted.
The 16-year-old rapper, whose real name is Danielle Bregoli, also known as "Cash Me Outside Girl," took to Instagram to announce she is done rapping. Bregoli became a viral sensation after appearing on the Dr. Phil show in a segment about out-of-control teens who were having trouble with their parents. Since then, the 16-year-old from Palm Beach managed to get herself a record deal with Atlantic Records, dropping her first mixtape in September 2018. Although she's seen success, she has also faced criticism for her overnight success and accusations of cultural appropriation.
The outside noise seemed to have gotten to Bhad Bhabie as her message on her IG story reads, "I'm done rapping y'all got your wish." The message came just a day after TMZ reported that she signed a $1 million publishing deal with Pulse Music group. The deal guaranteed $350,000 upfront and she'll also receive 70 percent of her future record sales, licensing fees and digital streaming.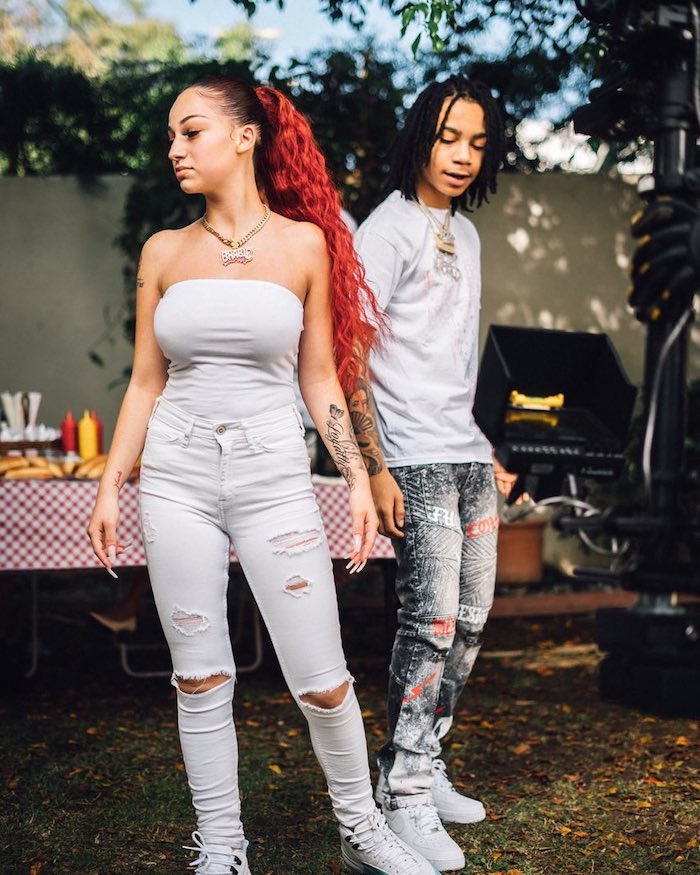 Her post about quitting the rap game has since been deleted. Before announcing her departure, Bhad Bhabie entered the social media conversation about supporting female rappers that stemmed from comments made by Jermaine Dupri.
Durpi talked down on the new wave of female rappers in an interview with People, claiming they all rap about the same thing – sex. Bhad Bhabie added her input saying she doesn't get the respect she feels she deserves because she's white.
"Y'all will promote half these female rappers that dead ass suck. Y'all only f*ck with most of them cuz the pretty or you like they 'style'," she said. "I promise b**ches ain't on that but when it comes to me a b**ch that can y'all don't want to f*ck with me cuz how I came up and bc I'm white."
Earlier this year, Bhad Bhabie launched a Snapchat series called "Bringing Up Bhabie" and signed an endorsement deal with Copy Cat Beauty, according to Billboard.
So it's safe to say if Danielle is indeed done rapping, she will have plenty of other bags to fall back on.