Spice says her baby daddy Nicholas Lall is a deadbeat and now he claps back.
Another deadbeat dad debate is making the rounds in dancehall circles. This time, at the center of the controversy, is self-proclaimed Queen of the Dancehall, Spice and the father of her two children, Nicholas Lall. He spoke with the Star where he accused his ex of unfairly labeling him as an irresponsible father. According to him, her response to suggestions by Instagram followers about better co-parenting between the two had left him deeply wounded.
On July 2, Spice had posted a screenshot of the comment made by a follower about working together with her ex for her children's sake, and then posted a scathing response.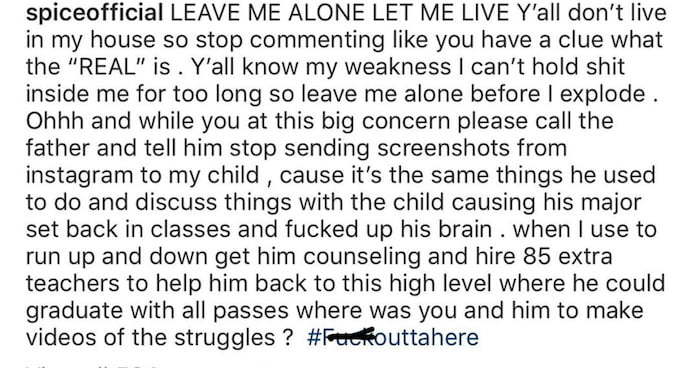 "LEAVE ME ALONE LET ME LIVE Y'all don't live in my house so stop commenting like you have a clue what the "REAL" is. Y'all know my weakness I can't hold sh*t inside me for too long so leave me alone before I explode . Ohhh and while you at this big concern please call the father and tell him stop sending screenshots from instagram to my child , cause it's the same things he used to do and discuss things with the child causing his major set back in classes and f**ked up his brain . when I use to run up and down get him counseling and hire 85 extra teachers to help him back to this high level where he could graduate with all passes where was you and him to make videos of the struggles?" she wrote in her tirade.
That post was subsequently removed by her a few hours later, but apparently not before catching Lall's eyes. According to him, he had received a barrage of messages in relation to the post.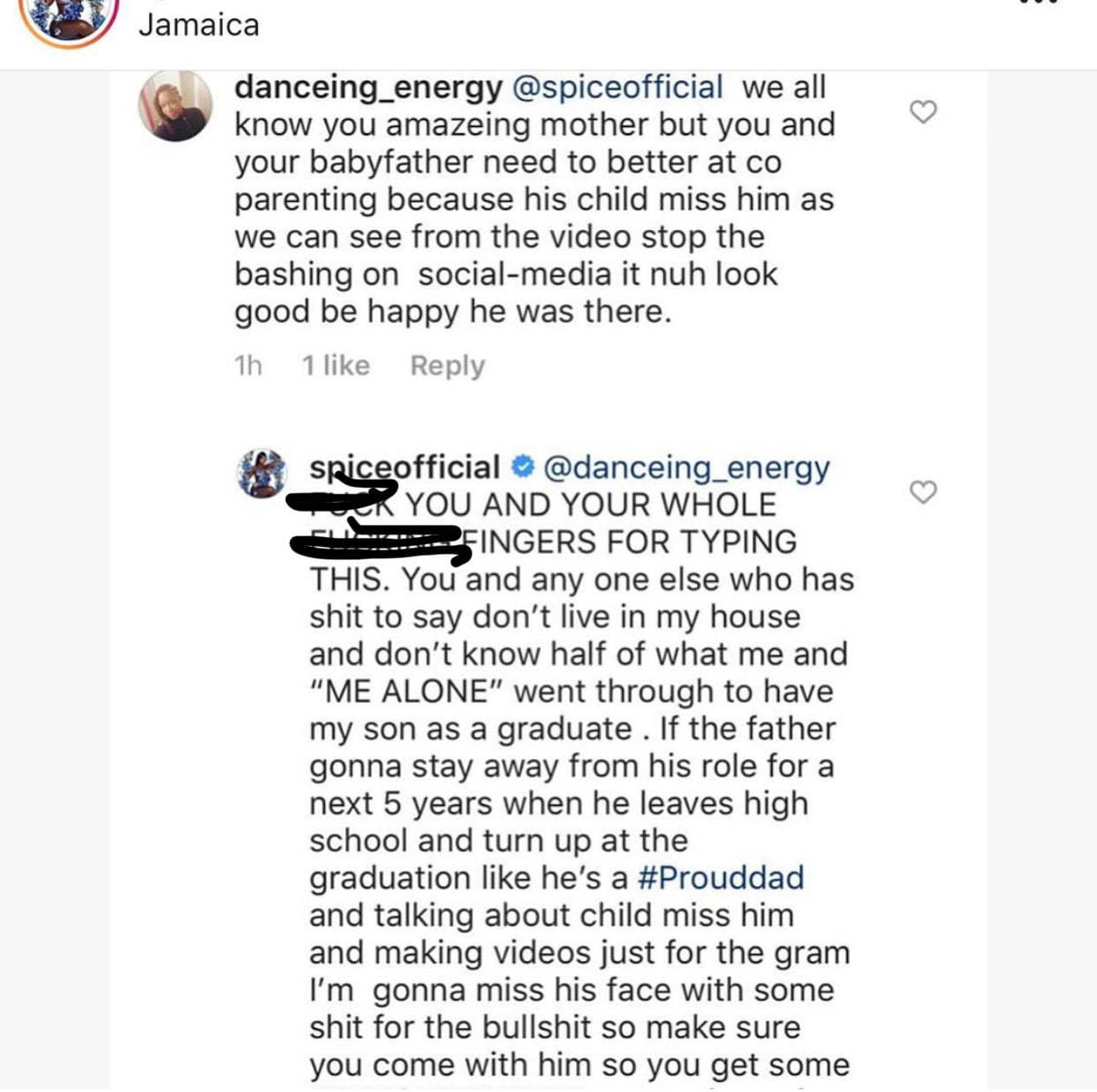 Lall said Spice, whose given name is Grace Hamilton, had snapped after he posted a video of his attendance at their son's graduation. He admitted though that he had not been able to support his children financially for the past three years, and he struggled to make ends meet when he and Spice separated in 2016, after 10 years together.
Lall said he left the relationship with nothing, but went overseas to attend college and improve himself and tried to assist the children when he was able to send money.
He said he was cut off from his children by their mother and that he has had concentrated all his energies during their 10 years affair on Spice's career as her manager and her aide, tending to every need of the Dancehall Diva.
"The only thing I didn't do was put make-up on her face…," he said.