Koffee is celebrating this week after her breakout single "Toast" clocks 50 million views on YouTube.
The reggae/dancehall artiste, whose real name is Mikayla Simpson, has been unstoppable this year. With songs like "Rapture" and "Burning," it does, in fact, seem the 19-year-old is speaking and singing her success into being. Blessings seem to be falling on both her right and left hands. Her latest accomplishment is the triumph of "Toast," one of the most popular songs in dancehall right now. The music video for the track surged past 50 million views on YouTube over the past week, and Koffee is celebrating.
"Because of you Toast has hit 50 million views on @youtube. I would like to take this moment to say thank you to everyone that has been supporting me on this journey. I look forward to my future with you guys by my side. #GratitudeIsAMust," the Ardenne High School graduate posted, in expressing gratitude to her fans on Instagram on Friday.
And the showers of blessings from her followers have kept pouring in, many congratulating her for having led them back to the sounds of original dancehall, even as others lauded her for being an example to all females in the entertainment industry to follow.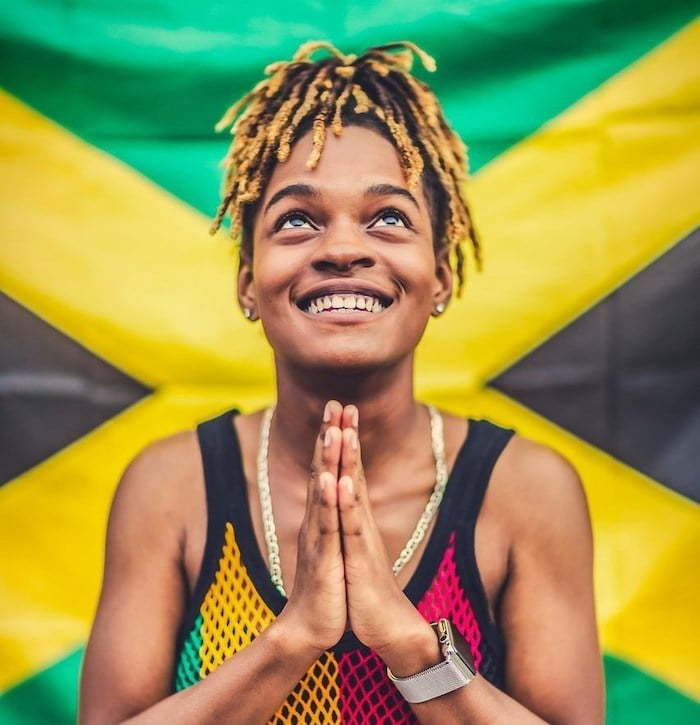 At least one fan predicted her taking home the next Reggae Grammy Award, a foretelling not far-fetched, due to how the 19-year-old sensation has been burning up the airwaves, YouTube, television and handling her many interviews with international media, with sheer eloquence.
"You are so young but you have already discovered that your music is your pension and that singing "decent" and uplifting songs/ music will stand the test of time. Just like Bob Marley and the many greats before you, your music will be playing for many years to come on the internet and airwaves. Congratulations for making us know that the young and old can make it in this business with your clothes on and while showing respect and love to all mankind," one supporter iamsweetpee wrote.
Koffee's fire does not seem to be capable of being quenched this year as her fans won't let up urging her to continue to keep blazing, seeing how Toast has served a motivating force for them to give thanks at all times.
"On the playlist all the time for real for real! This track makes me so happy, makes me dance, and is a great reminder to be thankful… thank you for creating such great music! Keep it up," nikas_nook7 noted.
In showing his appreciation jaamusic posted: "When you make a true classic record, that's what happens." On the other hand, chinetaa told Koffee that all the accolades should be claimed by her, for making Jamaica proud.
"It's not us alone its u too… U makr us proud to he Jamaican and you have helped in bringing back Reggae globally… Its ur good music that saved us," she said, while djnattyy provided words of encouragement: "Been following since your first song and sharing on Coqui Reggae Radio. I knew you were gonna be a star. #queen," he added.