Chris Brown's mom, Joyce Hawkins, is defending her son against some backlash about his hair lyrics.
Breezy dropped off his new album, Indigo, last weekend and one of the singles off the project is causing quite a ruckus on social media. In the single "Need A Stack," Chris Brown sings about only wanting black females with nice hair. The single line in the song has triggered a backlash from his black female fans, who expressed their anger and disappointment in the lyrics. The R&B singer has already responded to the hate he has been getting.
"Only b**ches upset is the uglies (not the black queens)," Brown said after pointing out that female fans don't want to date men with bad teeth. Perhaps Chris Brown has a point about females not wanting to date men with one or another physical defect, or maybe he is in the wrong.
Mamma Breezy, Joyce Hawkins, has since come to his defense. "UST ANOTHER DISTRACTION!!! DONT FEED INTO THE BS!!! HAIR??!? ARE WE SERIOUS????" she wrote in all caps. "COME ON MY PPL!!! ITS ALL LOVE OVER HERE. I DONT COMMENT MUCH ON STUFF BUT THIS WAS JUST RIDICULOUS TO ME!!!! KEEP SHINING MY KING!!!!"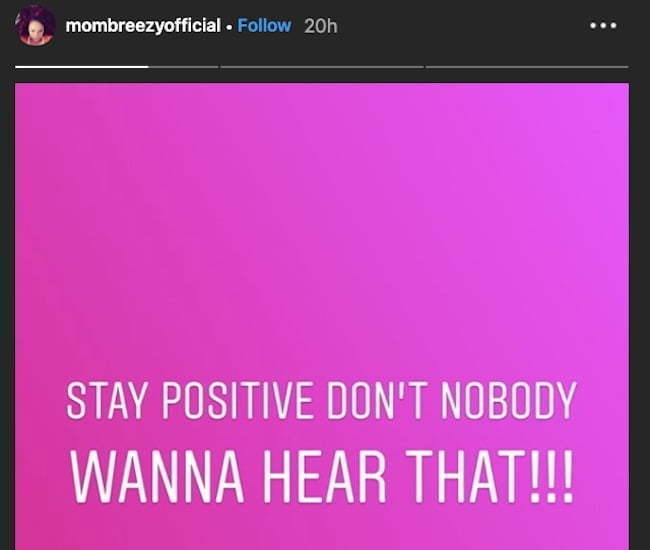 She also called out the headlines that have been floating around the internet yesterday. "Headlines news! Hair! Seriously! Now what has this world come to," she wrote.
Chris Brown is not new to getting backlash on social media. He is a bit of a controversial figure, but still has one of the largest fan bases among artists thanks to his talent. We should also bear in mind that we're living in an overly sensitive social media era where an egg can go viral, and folks can get backlash for saying the word gay in certain context.
If you take a quick look inside her comments, you will notice that Brown is also getting a lot of support from his fans. "Momma Joyce, you know when your Angel is winning the devil tries to bring him down!" One fan wrote. "Be his light and his strength and don't feed into the negativity. He's winning, ya'll winning and that's what matters! The ones with low self esteem are usually the first to get offended. He has been killing the game for years and will continue to kill it, these naysayers ain't sh*t."