50 Cent reiterates that his eldest son, Marquise Jackson, is not his.
The rap legend was performing at the Barclay's Center in New York City on Friday night with some other legends in the game like Slick Rick and Snoop Dogg. Marquise was captured on video in the audience cutting up while his pap was on stage doing what he does best, performing for the massive crowd. In true 50 Cent style, he is sharing his reaction to what unfolded at the Barclay's and one very clear point is that he doesn't think Marquise is his biological son.
A fan commented on his post about Uncle Snoop asking him about his son. "Ne**o why you didn't give your own son backstage passes he in the crowd like regular people smfh $50cent," the fan wrote.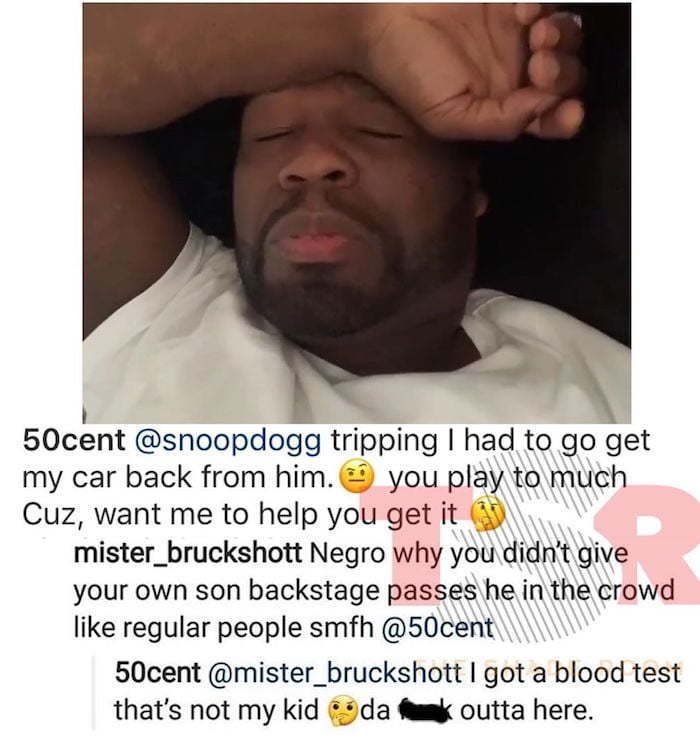 "[fan handle] I got a blood test that's not my kid da f*** outta here," Fifty claps back.
It's no secret that 50 Cent and his son are bitter enemies right now. The two of them have never hide their hatred for each other and that's why it was such a big surprise to see Marquise in the audience enjoying the show more than everyone else. Perhaps the younger Jackson wants to reconcile with his paps, but Fif seems to have zero interest in any form of reconciliation.
Nevertheless, 50 Cent should've offered his son backstage passes for the show.