Megan Thee Stallion has stepped forward to address some fans calling her out over some old homophobic tweets.
If you're a celebrity who use to have a social media account from before you became a star, it's time to start scrubbing your old tweets just in case you might offend some folks. Megan Thee Stallion is getting some heat from some folks on Twitter over some old tweets she sent out from back in 2011-2012. She makes it clear that she has already addressed the tweets and has apologized, but folks are still bringing them up.
"You going this far over a tweet from 2012? that obviously meant no harm coming from me in high school, you mfs are sick," the "Fever" rapper wrote.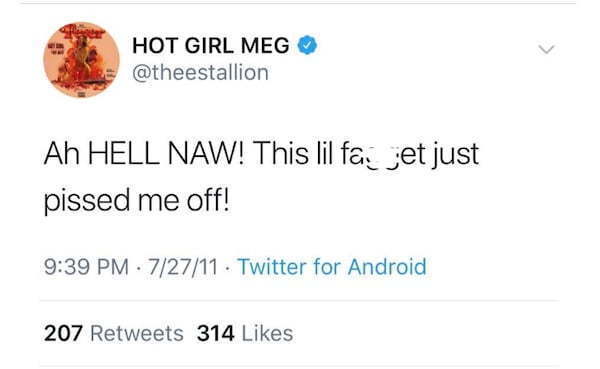 "I've already apologized for tweets that obviously do not represent my views now. I don't do nothing but show love to everyone so just stop," she added.
New artists are dealing with a lot of backlash like this these days. Last weekend we saw Lil Nas X trending on Twitter because of some alleged association with an old Twitter account that used to churn out Islamophobic tweets. The "Old Town Road" rapper's teams call the allegations bogus.
I've already apologized for tweets that obviously do not represent my views now. I don't do nothing but show love to everyone so just stop

— HOT GIRL MEG (@theestallion) June 27, 2019
You going this far over a tweet from 2012 ? that obviously meant no harm coming from me in high school, you mfs are sick https://t.co/nkwRVd3ejN

— HOT GIRL MEG (@theestallion) June 27, 2019