Is Eek-A-Mouse gay?
Veteran reggae/dancehall artiste Eek-A-Mouse caused a stir this week on social media when a video surfaced of him posing with a rainbow-colored flag while singing a song saying "Jesus loves everyone whether gay or lesbian." We all know that this is a highly unpopular move among dancehall practitioners and enthusiasts. As a result, the backlash has been swift, forcing Mouse to address the controversy.
It's no secret that dancehall culture is highly homophobic, even though in recent years the climate started to change. When quizzed about the 'spectacle' Eek-A-Mouse created, the artiste laughed at such accusations and also went on to claim he is a gallis; saying that he was just apologizing to the LGBT community on behalf of dancehall with his upcoming tour with Buju Banton in mind. He went on to say that even Buju recalled the song "Boom Bye Bye" in the year 2007 and has not performed it since, heralding Buju Banton as one of the pioneers in dancehall to make peace with the LGBT community.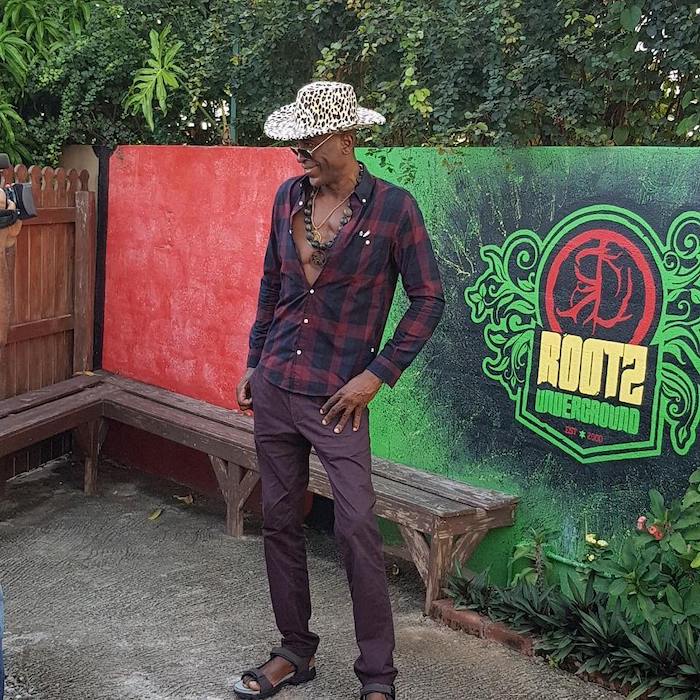 Eek-A-Mouse is insisting that he is not gay because he is a womanizer. "No man, me a gallis. As a matter of fact, the more gay man you have, the more woman fi we straight man," the artist said.
However, after scanning the internet, the comments are revealing very irate dancehall and reggae fans dispelling even their mere respect for the artiste. One fan went on to say his playlist has been cleared of all Eek-A-Mouse tracks. Is this a career-ending move for Eek-A-Mouse? Well, we will see what happens with Eek-A-Mouse and his fanbase for the rest of the year?