Foota Hype vents his frustration with a recent headline in The Star newspaper.
Foota Hype has been in the headlines a lot lately for several different reasons including his stance on gays in dancehall, and his son not sending him Happy Father's Day greetings. The veteran sound system selector recently weighed in on the topic of gays dancehall where he seemingly said that there is a place in the genre for members of the LGBT community. The Star newspaper covered the topic with the headline, "There is a place for gay artistes – Industry players say Tony Rebel's 'coming out' advice is solid." The article highlights certain Dancehall allies' views on Tony Rebel's recent statement. The report quoted in part "Foota Hype… told THE STAR that dancehall has space for gay artists."
The popular selector was seen bitterly upset when he took to Instagram to refute the fabricated statement. He justified that he was never directly asked if there was space in dancehall for homosexuals and clarified that he only agreed that if the artiste in question is already 'in Dancehall' then they should 'come out' and claim their own section of the stage instead of pursuing the stressful guise of being a part of the heterosexual community.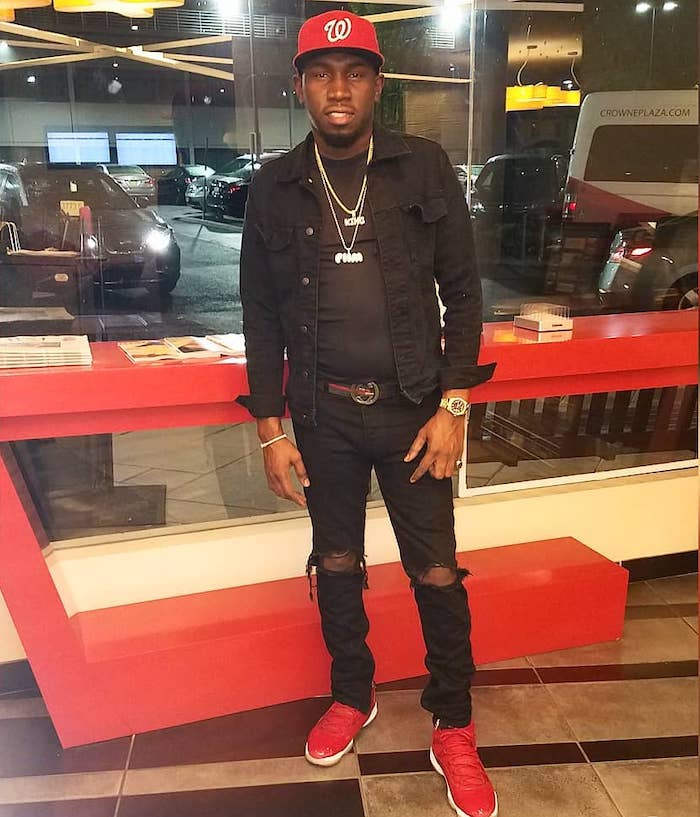 ?Foota also suggested that there would still be some form of segregation in dancehall over the issue. "Since dem a go forfeit the way wi culture operate and the way we grow, come out publicly and say it and stop confuse di thing so we can separate unuh," he said. "So whosoever waah support the homosexual faculty can go to those shows and go to those parties and buy those records and albums. We nuh haffi war and kill we one another. You over your side and we over our side."
?Some readers might interpret the newspaper's headline as a misrepresentation of Foota Hype's views, and he has public vent his frustration. Others are still inclined to agree that, in essence, his quotes support the argument that there is in fact space for gays in dancehall since he is encouraging them to be open about their sexuality while continuing to make Dancehall music. ?
Social media has been heating up with discussions of the tolerance of homosexuality in dancehall. The vital question that is teasing our curiosity is how evolved has dancehall become? Would a popular Dancehall artiste's decision to come out of the closet really not affect their performance and stature in the industry? Some argue that fans will support their favorite artiste's no matter what. However, in a culture where the homophobic climate is so prevalent, can we really be certain that an openly gay Dancehall artiste will not be shunned?