Quavo and Offset marks the Migos sixth anniversary by taking a jab at other artists.
Time do flies fast because it's been six years since Migos became a household name in hip hop and now the Atlanta trio will likely go down in history as one of the greatest rap groups ever. Did the group actually change the game though? Did they had quite the effect that they are now touting on social media? Most of us Migos fans will argue yes, while others may so not so much.
Offset made a post on his Instagram where he wrote, "SIX YEARS LATER AND WE CHANGED THE GAME ALL YOUR FAVORITE ARTIST SOUND LIKE MIGOS LETS GO BACK AND SEE YOUR CADENCE IN 2013 I CHALLENGE ANY ARTIST TO PLAY THEY MUSIC FROM 2013 and PLAY THEY MUSIC NOW..YOUR SOUND IS NOW MIGOS SOUND IN 2013 I SAY THIS VERY HUMBLE BUT ITS TRUE SO STOP SAYING U MADE WORDS UP AND ALL THAT WE MADE YOUR SOUND CRAZY !!!!! DO YOUR RESEARCH!!! WE MADE IT POSSIBLE FOR ALOT OF YOU GUYS TO HAVE LIFE IN THIS GAME THANK US ON OUR ANNIVERSARY."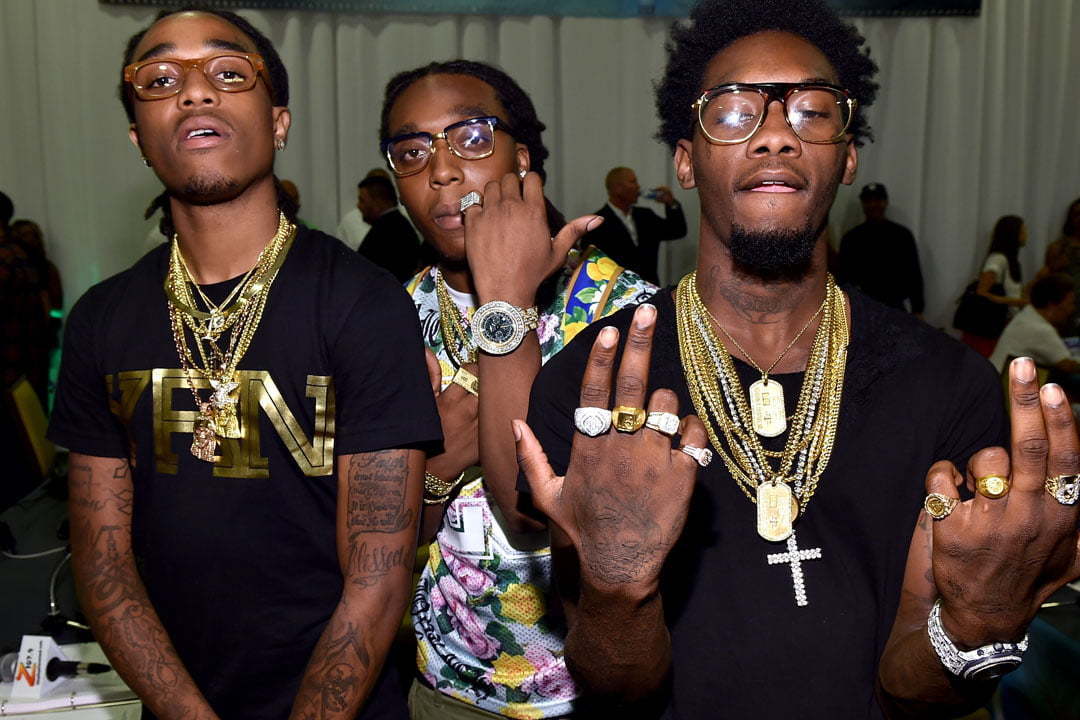 In case you're wondering why is his text in all caps, that's also a Migos thing, they all write in caps on social media. "2 0 1 3 Y E S W E C H A N G E D T H E G A M E Happy Anniversary @migos," Quavo wrote.
Takeoff has yet to post anything about the Migos anniversary; perhaps he is still sleeping. On Wednesday, Offset announced that the group is ready to kick start the next chapter while hinting that new music could be on the way. Back in March, he revealed that Culture III would arrive next year, so perhaps it will get bumped to later this year, or maybe they're working on something else.