Don't let 50 Cent antics on social media fool you; he is still gangster.
A struggling rapper tried to catch 50 Cent lacking in the streets but quickly regretted it after the rap icon gets gangster on him. The whole thing was captured on video, and it makes you wonder if it was staged or something. Fifty was out last night on a date with Black Ink Chicago star Nikki Nicole when suddenly an unknown aspiring rapper pounced on him. It appears the up-and-coming rapper wanted to get Fif attention, but he chose the wrong time and wrong way to do it.
At first, 50 Cent thought that someone was attacking him, so he got into a defensive position pretty quick. The man then tried to convince the G-Unit rapper to listen to his music, but by that time it was too late for that because Fifty was already angry.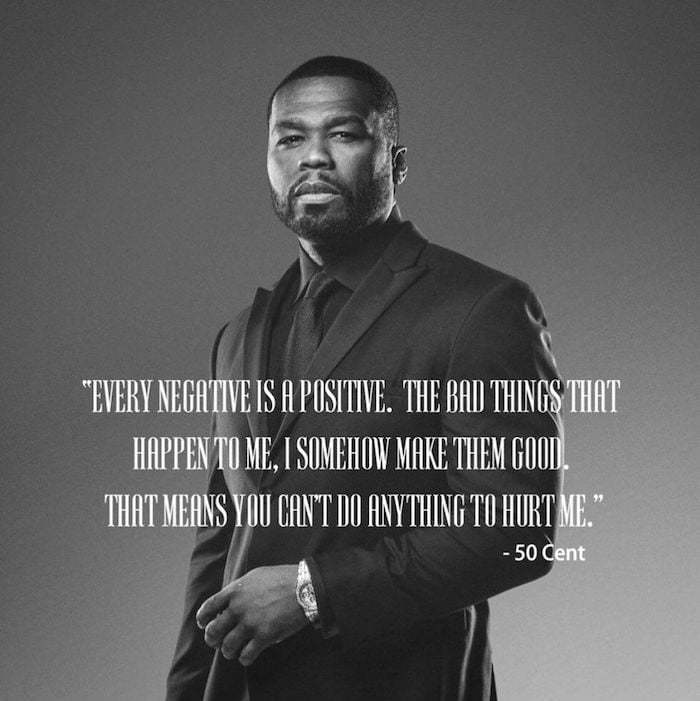 "Are you crazy though?" 50 Cent yelled. As the situation grew tenser, the man tried to convince 50 to look at his Instagram page. "Are you going to hit me because I'm telling you about my talent?" the man said before adding, "You can hit me. We can fight. Go ahead."
Instead of things coming to blows, 50 Cent gave the struggling rapper a piece of advice. The rapper/actor told him that what he is doing is not going to work because he is crazy. "The way you approaching it is wrong," Fifty said. "There's nothing to play right now."
50 Cent is known for clowning around on Instagram and trolling his enemies like Ja Rule, Teairra Mari, and Young Buck. This time he also fell prey to someone in the streets. For someone as big as 50, he should've had bodyguards to take care of random people like that. Thankfully things didn't end badly for all parties involved.