Teenage reggae sensation Koffee is writing songs for Rihanna.
Koffee resume just keeps on growing. This week the 19-year-old singer/deejay was listed on Apple Music as one of the next breakthrough artists this year. We in the reggae/dancehall community already see her as a shining star, and it appears Rihanna also saw greatness in her. California rapper Haiti Babii recently spilled the beans during an interview with BET where he revealed that the "Toast" singer is writing for RiRi.
"She [Rihanna] FaceTimed yesterday morning when the song dropped," Babii said. "It was night time wherever she was. She was in a club partying. She was like, 'I like this song, yo. It's dope, yo.' I was like, 'Alright, yeah. She's messing with it.'"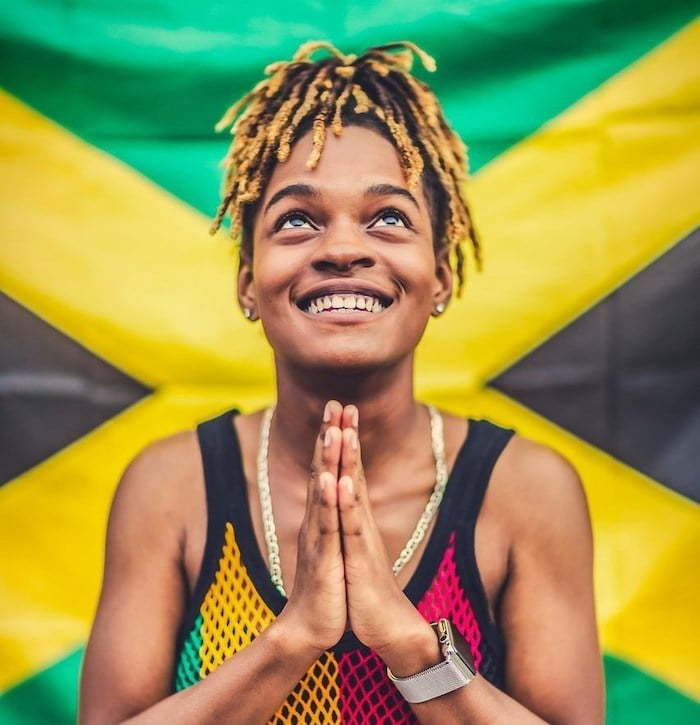 Haiti Babii says he then asked Rihanna about Koffee and she already knew everything about the Jamaican sensation and even encouraged the rapper to link up with her. He also revealed that RiRi confirmed that Koffee is writing for her.
"I asked her, 'Ri, what's up with Koffee? Do you know who that is?' "the rapper said. "And I spelled the name wrong at first, but she was like 'Koffee? Yeah, that's one of my writers. You guys definitely have to link. I need something now.' I was like, 'I'm on it, Ri. I'm on it.' "
Rihanna is nearing the end of recording her highly anticipated dancehall album. She enlisted the services of several Jamaican producers and songwriters for the project, but so far there is no release date or title, except that it's tentatively called R9.
As for Koffee, she has a new music video out now with Spanish Town native Govana who she taps for "Rapture (Remix)." The track is featured on her debut EP which has been doing very well since it was released in March. "Rapture" is the title track on the project and one of the most popular track. A few weeks back we saw Lil Uzi Vert posted a video of himself vibing the song which is a major endorsement for the 19-year-old singer.