NBA YoungBoy is behind bars, but he remains a hot topic on social media.
If YoungBoy Never Broke Again wears jerry curls, this is what he might's looked like. This meme below went viral on social media this week with even some celebrities posting it on their Instagram. "I saw somebody say this looks like NBA YoungBoy with a jerry curl and I can't unsee it," the meme reads. The meme was taken from a series where an actor played a young Michael Jackson.
Some fans think that he looked just like NBA, but with a jerry curl. If only he had been around in the 1980s. Memes aside, the Baton Rouge rapper will remain behind bars at least until June 21 when he has his next court hearing. His attorney is expected to apply for bail, but the judge already denied him once.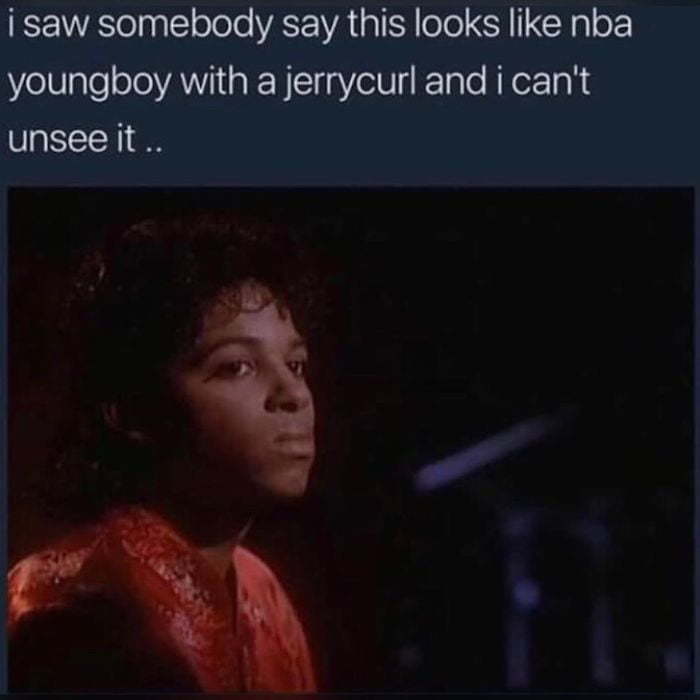 YoungBoy was remanded in custody by a judge pending an investigation into whether or not he violated his probation for his involvement in a shooting in Miami that left one man dead and his girlfriend injured. The judge also ruled that he may have violated his parole by posting on social media.