Fugees rapper Pras Michel has pleaded not guilty to federal charges involving President Obama's campaign.
Pras is facing charges of conspiracy, falsifying records, and making a false statement. The charges against the veteran rapper came after reports surfaced claiming that he was under FBI investigation for an illegal campaign contribution in 2012. TMZ reported that the rapper was spotted with former President Obama on the same day he made one of the campaign contributions.
According to law enforcement, Pras and infamous Malaysian businessman Jho Low conspired to funnel money from a foreign account into a political campaign. The indictment never mentioned President Obama or his campaign, but the site connected some dots that lead to that campaign in 2012.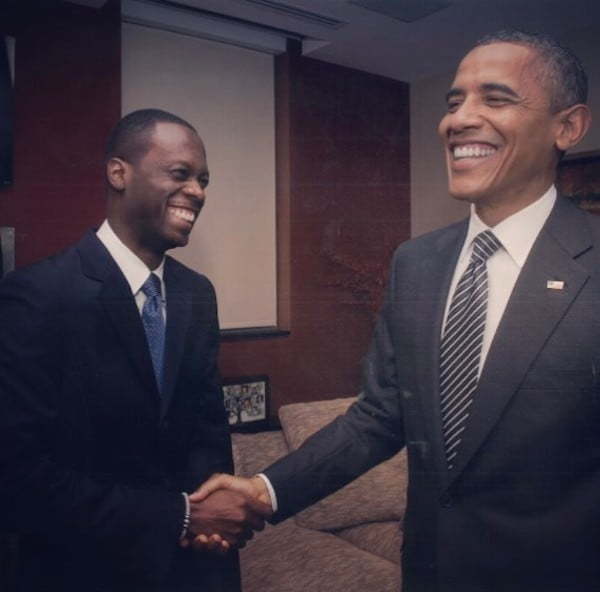 Pras Michel was indicted on at least four counts of federal charges including "conspiracy to defraud the United States government and for making foreign and conduit campaign contributions."
Two of the counts are for "making a false entry in a record in connection with the conspiracy." Feds claimed that the Fugees rapper tried to help Low transfer $21.6M into the United States from a foreign account. The Justice Department argued that the funds came into the country during a six-month winder between June and November 2012.
CNN has reported that Pras Michel pleaded not guilty to the charges and planned to fight them in court. In a statement sent to Pitchfork, Pras attorney says his client is disappointed that after so many years, the government seeks to indict him.
"Mr. Michel is extremely disappointed that so many years after the fact the government would bring charges related to 2012 campaign contributions," Barry J. Pollack said. "Mr. Michel is innocent of these charges and looks forward to having the case heard by a jury."
Pras is facing years in prison if found guilty of the charges.