Cardi B did some last minute shopping on Rodeo Drive before heading to Miami for Rolling Loud Festival.
Cardi B was spotted doing some high-end shopping in her bathrobe, loafers, and a Burberry headscarf while Offset helped her picked out the items that she wanted to buy. The Bronx rapper unveiled her new Fashion Nova collection this week, and within 24 hours she raked in over $1 million in sales. The following day she stepped out to do some retail therapy of her own.
The "Money" rapper and her ride or die husband Offset are both on the lineup for this weekend's Rolling Loud Festival, so perhaps they were picking out items for their outfits to wear on stage. Some of their fans snapped pictures of the lovebirds as they make their way through high-end stores on Rodeo Drive. See the photos here.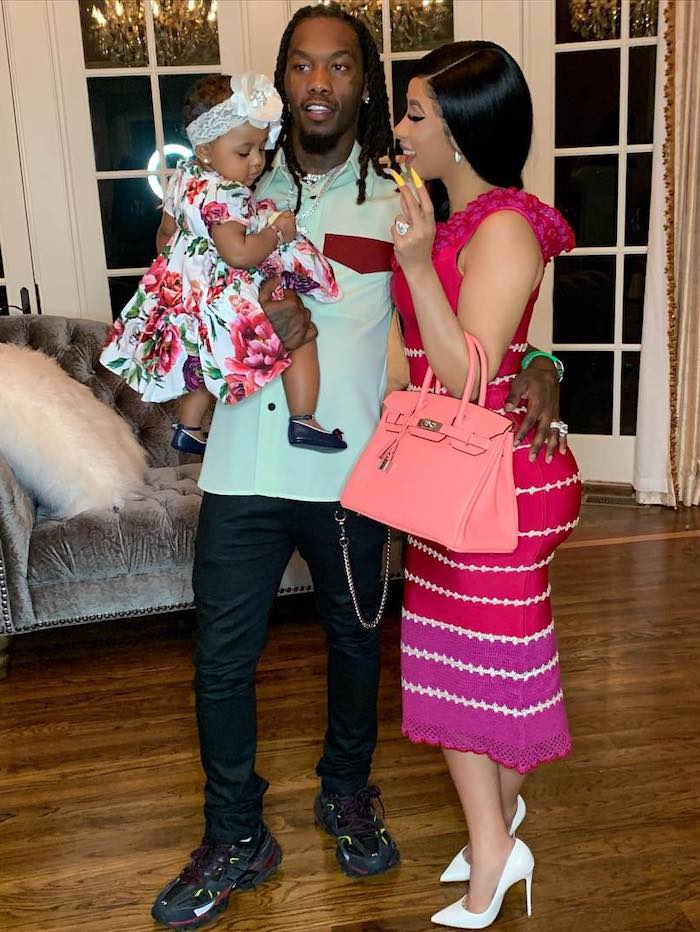 Offset was the target in a drive-by shooting at a studio in Atlanta on Wednesday night. The Migos rapper escaped unhurt, but at least one person was reportedly shot in his leg. Video footage of the shootings shows a car pulling up outside the studio with a man hanging out the window firing shots.
Thankfully the "Father of 4" rapper was not hurt, but he is now beefing up security around himself and Cardi B in light of the attempt on his life.