Are Drake and Taylor Swift working on new music together?
The pop star dropped some major hints in Entertainment Weekly magazine new issue where she is on the cover. If you take a close look at her cover photo, you will notice that she is donning a light blue denim jacket covered in pins which referenced several artists who she appears to be working on new music with. Some of the artists include Selena Gomez, Troye Sivan, Dixie Chicks, and of course our boy Drake. Taylor Swift tweeted, "Wanted to rep as many things/people I love on the jacket and more in the interview."
Swift and Drake fans quickly noticed what was going on and immediately started going crazy on social media. The two artists have not confirmed that they're working on a collaboration. If they're not, then this is their cue to hit the studio together asap because the fans want it.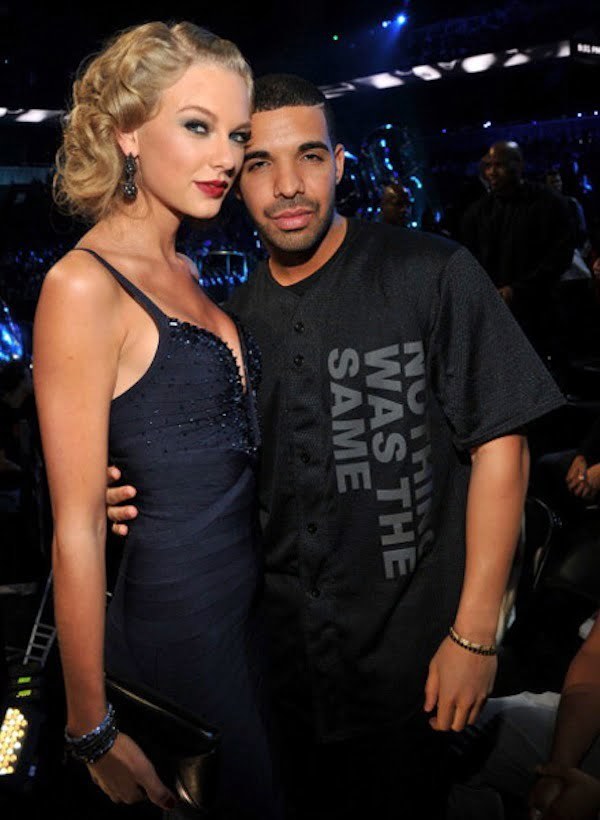 "Drake mentioned Arya stark at the BBMAs & Taylor swift has been mentioning GOT in a lot of interviews lately & how the show inspires her," one fan tweeted. "I feel like Taylor & Drake has a collab coming, and it's something about Arya stark or game of thrones in general. I'M EXCITED ASF."
Inside her spread, Taylor Swift spoke a bit about Drake where she quoted lyrics from his singles "Summer Games" and "Nonstop."
"I love his one-liners," she said. "Like 'You say I led you on / But you followed me.' Or 'This a Rollie, not a stopwatch / It don't ever stop.'"
Thank you for such a wonderful experience @EW – I loved getting to talk with @AlexJSuskind (yep I said it, I did an actual interview with a human journalist!! ?) Wanted to rep as many things/people I love on the jacket ? and more in the interview. https://t.co/C6dtAPFgfF pic.twitter.com/zp0IiEPTn2

— Taylor Swift (@taylorswift13) May 9, 2019
drake mentioned arya stark at the BBMAs & taylor swift has been mentioning GOT in a lot of interviews lately & how the show inspires her. i feel like taylor & drake has a collab coming, and it's something about arya stark or game of thrones in general. I'M EXCITED ASF pic.twitter.com/qILfe3WQWV

— SAM ? (@samanthaswft) May 9, 2019
ok so what I have gathered is that she's collaborating with @dixiechicks @selenagomez & @Drake & the album will be called Calm THANK YOU GOOD DAY @taylorswift13 @taylornation13 pic.twitter.com/Xx1thpFUYp

— ???????? | ? MEE HEE HEE ? (@karleighbrunson) May 9, 2019
So… the new album title is actually revealed somewhere in the video AND so is the title of the second single, but I haven't seen people finding them yet…
?????????? #MEmusicvideohttps://t.co/cdxQ6dFiar

— Taylor Swift (@taylorswift13) April 26, 2019