Meek Mill has officially signed off Instagram as he continues to mourn Nipsey Hussle.
The Philly rapper says he is going on a social media detox to focus a bit on real life. The move comes just three weeks after the untimely death of Nipsey Hussle, who was gunned down in front of his Marathon clothing store in Los Angeles last month. We're told that Meek Mill took his death very hard not only because Nipsey was a close friend, but also because the two were working on a major joint project.
Moments after he deleted his Instagram account, Meek Mill posted a cryptic message on Twitter. "No social media, all real life," he tweeted.
Perhaps Meek has grown tired of social media which has become very toxic these days. Prior to deleting his IG, the Dreamchaser rapper posted a lot of messages about his future wife. "When I get married this how we carrying it [fishing] for a wife," he wrote in the caption of a photo of a black Lamborghini with the doors up and a female wedding dress flowing out.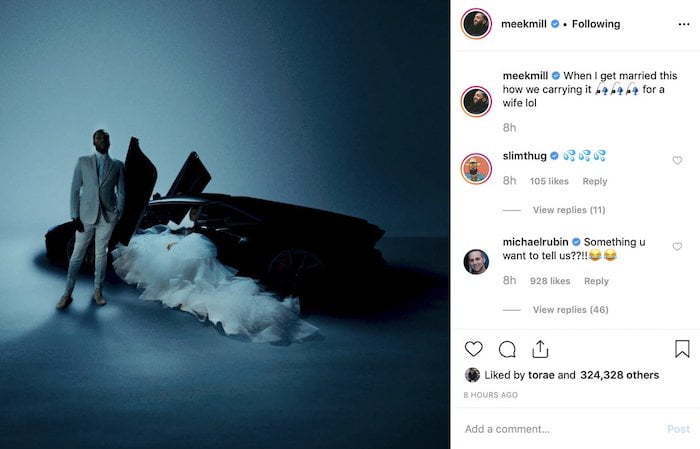 "You spend too much time on women that's why you ain't having it like I'm having it," he wrote in another post. He then made another post where he wrote, "You gave me more than I wanted … You gave me more than I needed."
Some fans were left puzzled by the cryptic messages posted by Meek Mill, but a reliable source tells us that it's a part of a promo for some new music he is working on for the past few weeks. We're also told that Meek is feeling out of it following the shocking death of Nipsey Hussle and is just feeling like he needs to take a break to reflect and peacefully mourn the death of his friend.
No social media …. all real life!

— Meek Mill (@MeekMill) April 20, 2019