Cardi B and Offset got one of our favorite dancehall classics on their playlist.
We all know that Cardi B grew up on reggae/dancehall music in the Bronx. She also has some strong Caribbean roots. Now Bardi is introducing her husband to some authentic dancehall banger. She posted a video clip of the two of them listening to Chuck Fender and Cherine Anderson's classic "Coming Over" and the clip went viral. The track was released in 2007 when it did very well on the charts that year.
This is not the first time we've seen Cardi B post a video of herself jamming to some dancehall. In 2017 we saw a clip of her singing word for word Vanessa Bling's single "Everything Fi Hold Him," while showcasing her giant diamond ring from Offset.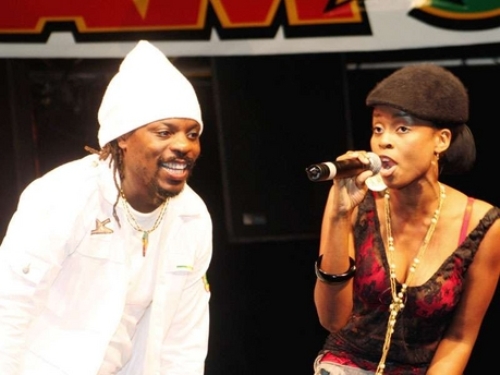 Cardi B has 42 million followers on Instagram, so that created a broad audience for Chuck Fender and Cherine Anderson. "People from all over the world was just sending me the video saying: 'Cardi B singing yuh song, she love it' and it was just a great feeling inside," Chuck Fenda said. "I sang this song from my heart with Cherine Anderson, and it's just an overwhelming feeling inside to know that the work is being recognized internationally."
The dancehall veteran said that the highlight from Cardi B just proves that Jamaican artist can put out timeless music that lasts for generations. Fenda also reposts the video on his Instagram account while thanking Cardi B and Offset for being a real fan of his music.