Nipsey Hussle's memorial will be held at the Staples Center, and there will be no selling of tickets.
While fans and friends are still mourning the untimely death of Nipsey Hussle, his family and loved ones have been busy planning his memorial service, a task that can't be easy for them. Early reports by TMZ suggest that only ticket holders will be allowed inside the venue, but on Saturday, Karen Civil announced on Twitter that there would be no selling of tickets to attend the late rapper's memorial.
Earlier this week, reports surfaced that Nipsey Hussle's family were looking for a venue large enough to hold the rapper's massive fan base. His family reportedly was looking at The Forum in Inglewood but later decided on the Staples Center in Los Angeles which has a capacity of 21,000. The Staples was where Michael Jackson's memorial service was held.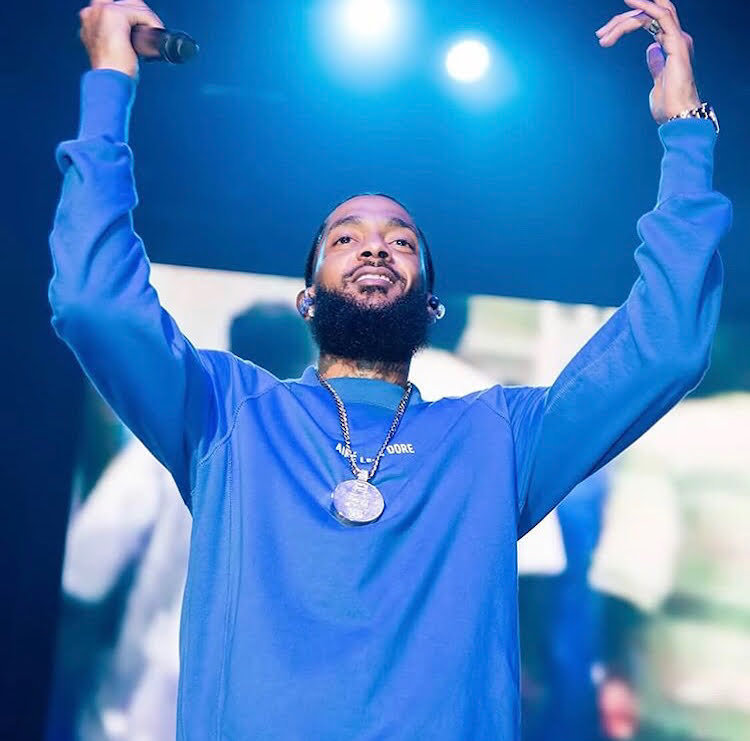 Sources say Hussle's family members met with executives of the Staples Center and LAPD officials to help coordinate the massive undertaking of getting the venue ready and provide security for mourners. Ushers were told to secure the day so that they can work on the day of the memorial.
Karen Civil cleared up some reports about the selling of tickets to the memorial. "I want to officially let [Nipsey Hussle] fans & supporters know there will be NO selling of tickets to his funeral," she wrote. "A lot of incorrect information was released today, please know in the upcoming days and official statement will be made soon."
I want to officially let @NipseyHussle fans & supporters know there will be NO selling of tickets to his funeral. A lot of incorrect information was released today, please know in the upcoming days and official statement will be made soon. ?

— Karen Civil (@KarenCivil) April 6, 2019