DJ Khaled is back in Jamaica and Father of Asahd is on its way.
For the second time in four months, DJ Khaled is back on Jamaican soil as he put some finishing touches on his new album, Father of Asahd. The project is due in May of this year, and there is a lot of hype surrounding it in the reggae/dancehall community because of some potential collaborations on it. During his work vacation trip to Jamaica last year December, we saw DJ Khaled linking up in the studio with Sizzla and Buju Banton.
On Sunday, the producer/disc jockey boarded his private jet in Miami with his son and wife and heads straight to Kingston. "Jamaica I'm on my way! I'm on my way Jamaica… Bless up, Jamaica, Yaad Man thing this you know that," Khaled said in a video posted on his Instagram Story.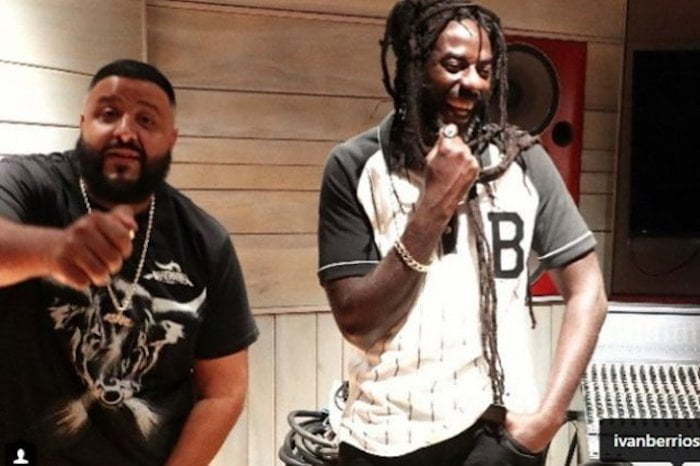 DJ Khaled has a close relationship with the reggae/dancehall genre. He used to be in Jamaica a lot in the late 1990s early 2000s when he was a struggling DJ looking to make his mark on the music scene. All of his albums features dancehall productions including songs with Mavado who is signed to his label, We The Best Music Group.
During his visit in December, DJ Khaled says he wants to buy the biggest most lavish house in Jamaica and one of Jamaica's richest man, Butch Steward, made him an offer.