OMB Peezy says they tried to take his life, but he is still alive.
Alabama rapper OMB Peezy has reacted to getting shot after a concert on Monday of this week that Boosie Badazz headlined. The shooting went down after the fast-rising rapper performed at the Soul Kitchen in his hometown of Mobile, Alabama. Police reported that the shooting took place approximately 2:30 a.m. when a group of men got into an altercation. Peezy was struck by bullets, as well as parked cars and an empty building.
OMB Peezy is doing well as evident in his reaction on Instagram to getting shot. "They see what I'm teaching, and they wanna take me out, shake my head," the rapper wrote on IG Story.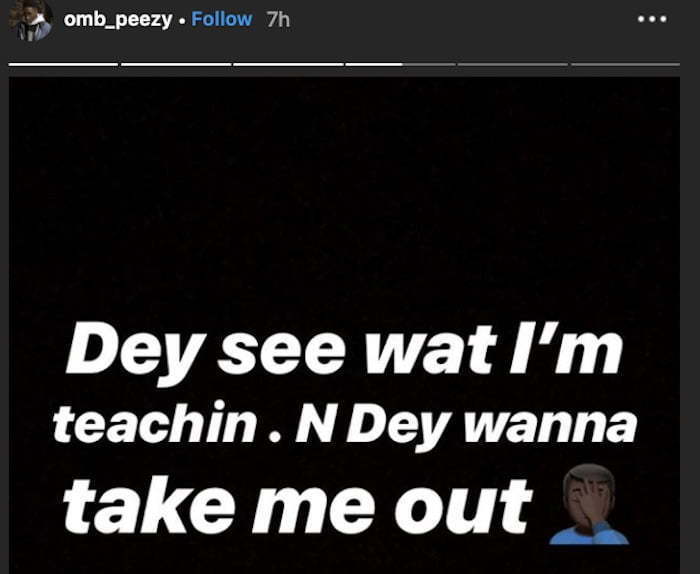 He continues, "Small thing too a giant you'll be back walking soon [OMB Peezy] only the strong survive the weak crumble like cookie."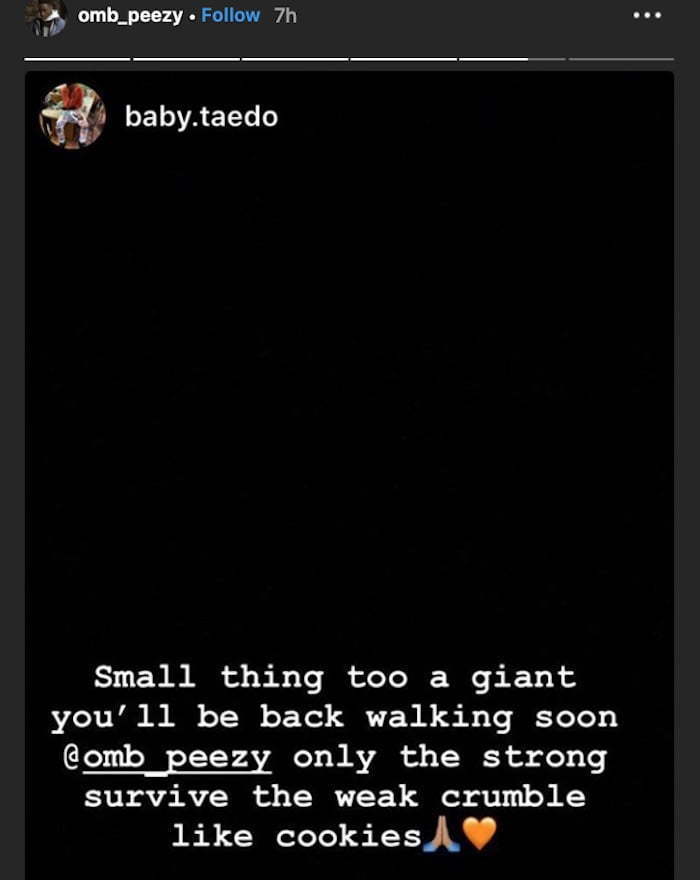 Boosie Badazz has remained silent about the shooting. He had already performed at the show when the incident went down, and sources say he might've already left the venue at the time. Mobile police officers are actively investigating the shooting, and so far no arrest has been made.
OMB Peezy has a new music video out "No Keys" featuring G-Eazy and he is getting ready to release his new album Preacher to the Streets.
Rapper @omb_peezy got shot last night and this is his reaction ?????? @Akademiks @Complex @Wayno119 pic.twitter.com/htevvE11fE

— ? (@FlyboiFrank13) March 5, 2019