Soulja Boy disrespected Blac Chyna, and now he is apologizing to her.
Soulja Boy and Blac Chyna's budding relationship is now over. The two have dated for about two weeks where they even spent Valentine's Day together. On Thursday, TMZ reported that the couple has broken up with Big Draco confirming that they are no longer together. "I just wanted to see what the pu**y felt like," he tweeted.
Now that Blac Chyna fans are ripping him for the post, Soulja is now retracting it and apologizing. "My apologies to Blac Chyna and my fans for the previous tweet," he wrote. "Blac Chyna and I have a mutual friendship nothing more nothing less."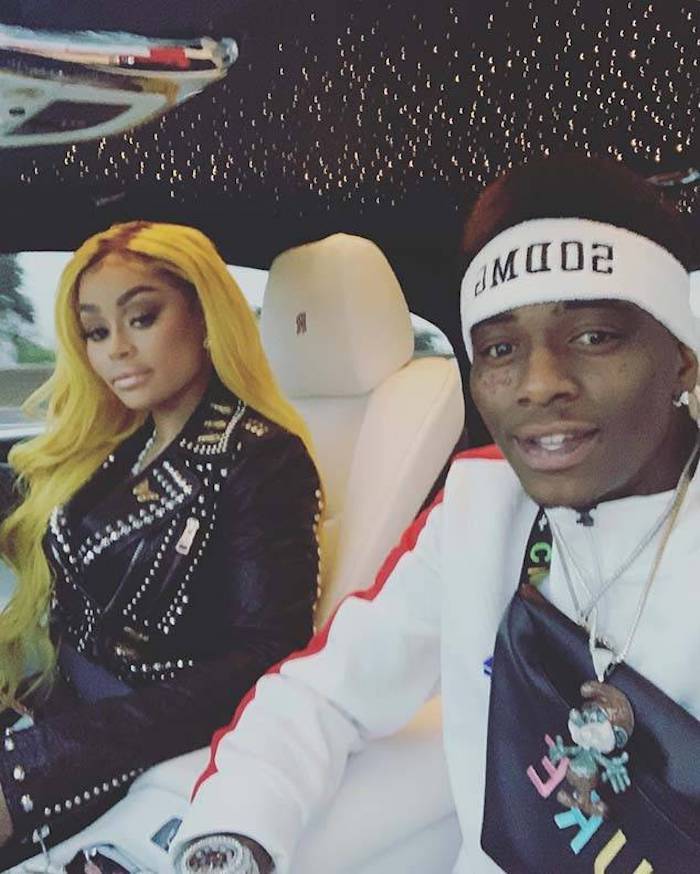 One fan commented on the post telling Soulja Boy that it's not cool for him to disrespect women like that. "You really can't be out here disrespecting women like that as if we're no more than a tool for you to use," she wrote. "It's just not cool and offends a lot of your fans. Glad you see the error."
Blac Chyna has remained silent on the breakup reports, but Soulja Boy is clearly enjoying the free press surrounding the story. Perhaps this could give him a storyline for a new reality TV show.
My apologies to Blac Chyna and my fans for the previous tweet. Blac Chyna and I have a mutual friendship nothing more nothing less.

— Soulja Boy "Draco" (@souljaboy) February 21, 2019