Stefflon Don confirms her relationship with Nigerian Afrobeat singer Burna Boy.
On Monday, Burna Boy posted a video of himself and Stefflon Don getting cozy. The Nigerian artist quickly deleted the video but not before fans download and circulate it on social media. Steff appears to be sleeping in the clip. She posted a message on Instagram Story after the video went viral, confirming that Burna his her new boo. "Relax guys he ain't hit yet, but that's bae," she wrote.
In November last year, Drake hit up Stefflon Don on Instagram live and asked her out on a date. The British rapper, who is of Jamaican descent, said yes and days later they were both spotted out together. At the time, everyone thought that Drake was hitting, but it seems that was not the case, or maybe he did hit it and it was just a one-off hookup. We all know that Drizzy bagged some of the baddest chicks in the game but is not one to settle.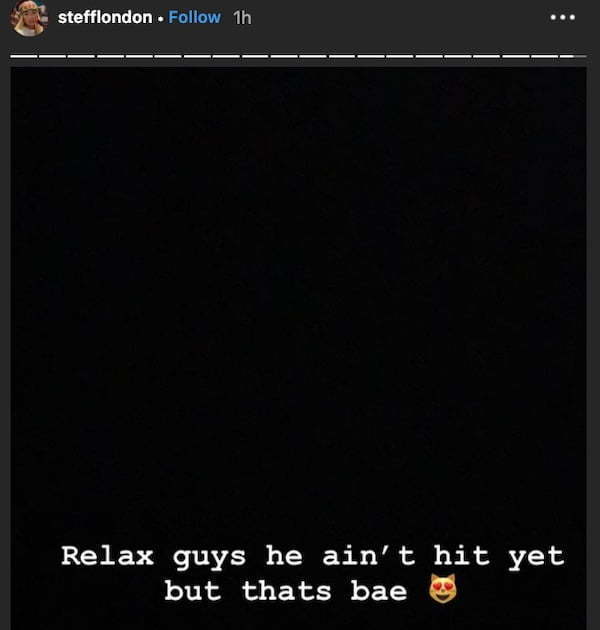 Steff also made a cameo on Drake's new album Scorpion on "Peak" interlude. At the end of the track, you can hear her and her girls talking about men. The two rappers have yet to record a proper song together, but it seems Burna Boy will first Drake to that.