21 Savage had a loaded gun in the car when he was arrested by ICE.
The Atlanta rapper is currently in the custody of U.S. Immigration and Customs Enforcement (ICE) awaiting his fate. More details are coming out about the day he was arrested in Atlanta. TMZ reported that cops found a loaded Glock in the Dodge Challenger that 21 Savage was traveling. According to the police report, 21 was driving recklessly and almost slammed into a fully-marked police car, and cops are saying that's the reason why he was pulled over.
Cops noted in their report that the Dodge drove across the sidewalk in an attempt to go on another street. ATF agents were also on the scene when cops pulled over the red Dodge Challenger. The rapper was told to throw the keys outside the window, and 21 Savage complied. The report also alleges that he threw a bottle containing an unknown substance out the window.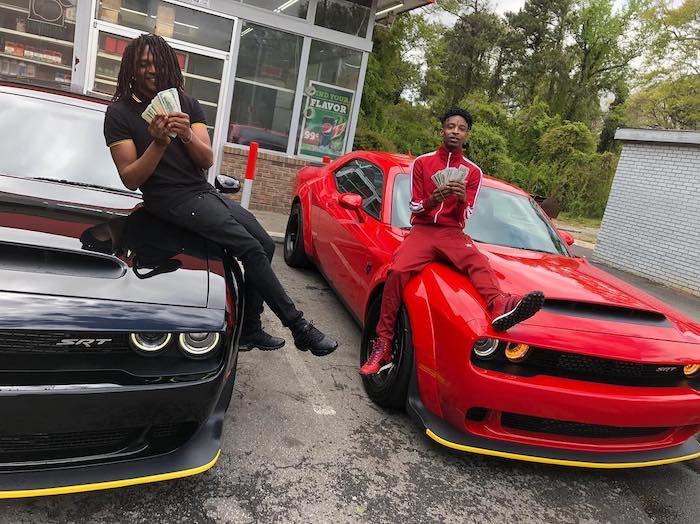 Police placed 21 Savage in handcuff as soon as he exited the vehicle, and from there, he was turned over to ICE officials. The Glock was found in the gloves compartment of the car, but 21's attorney, Brian Steel, says that the weapon does not belong to him. He did not say who the gun belongs to, but cops are continuing their investigation to ascertain who is the owner.
The site reported that quite a few different law enforcement departments were involved in the arrest, but ICE was not listed on the ATF report. The target of the operation was Young Nudy, who cops say was traveling in another car alongside 21 Savage.