Blac Chyna and her boyfriend Kid Buu got into a physical fight while vacationing in Hawaii.
On Monday, Blac Chyna told her fans on social media that she is a single woman, just hours after sparking dating rumors that she and rapper Kid Buu is now an item. The aspiring rapper posted a few photos of himself and Chyna on Instagram, and she appears to be happy showing off her ass-ets. Within hours they were donzo.
TMZ reported that cops were called in around 5 AM at the Ritz-Carlton in Honolulu for a possible domestic disturbance. The site reported that Blac Chyna accused her boyfriend, Kid Buu, of cheating on her. He denied the allegations and the two ended up in a heated argument that quickly turned physical.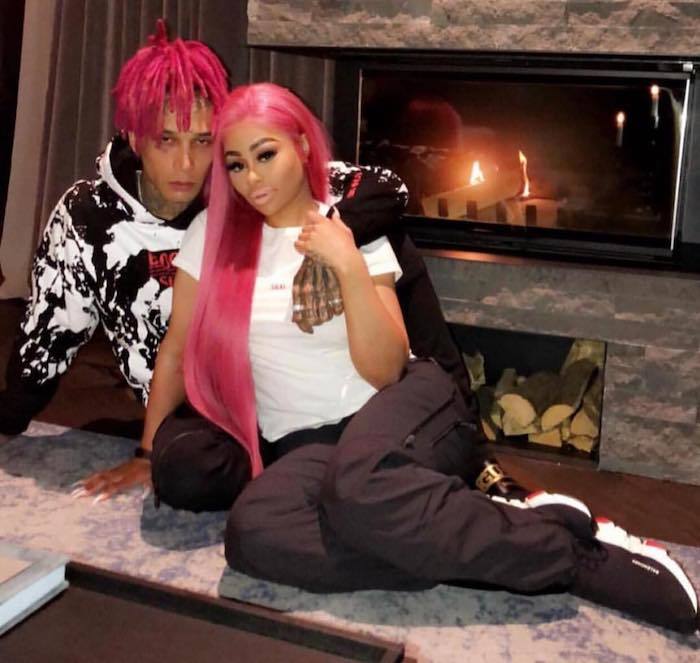 The allegations are pretty serious because sources say Blac Chyna scratched Kid Buu who in turn choked her and slammed her against a wall in their hotel room several times. The ruckus awoke the hotel guests staying in nearby rooms who alerted hotel staffs who then called the cops.
Cops quickly responded but no arrest was made, and none of the two was taken to the hospital which means no one was seriously hurt. The atmosphere between the two was much different over the weekend when they were spotted frolicking poolside.