Lil Wayne and Drake relationship run deep.
Tunechi dropped $250,000 on an iced out 6 chain for his protege Drake. The expensive bling was designed by famed jeweler Eliantte who designed a lot of bling for celebrities. The famous jeweler showed off the necklace on his Instagram yesterday where he wrote, "@liltunechi Gift To @champagnepapi Custom 6 Charm #ShouldaWentToElliot." Sources inside OVO told Urban Islandz that Weezy dropped around $250K on the chain made primarily of white diamond and white gold.
The number 6 is Drake's favorite number which represents the area of Toronto where he is from. He is affectionately called the 6 God inside rap circles.
Lil Wayne gave Drake the chain as a thank you gift for being a close friend and a major supporter over the years. Wayne gave the 6 God his first major label record deal which helped shape his career into one of the greatest rappers of this generation.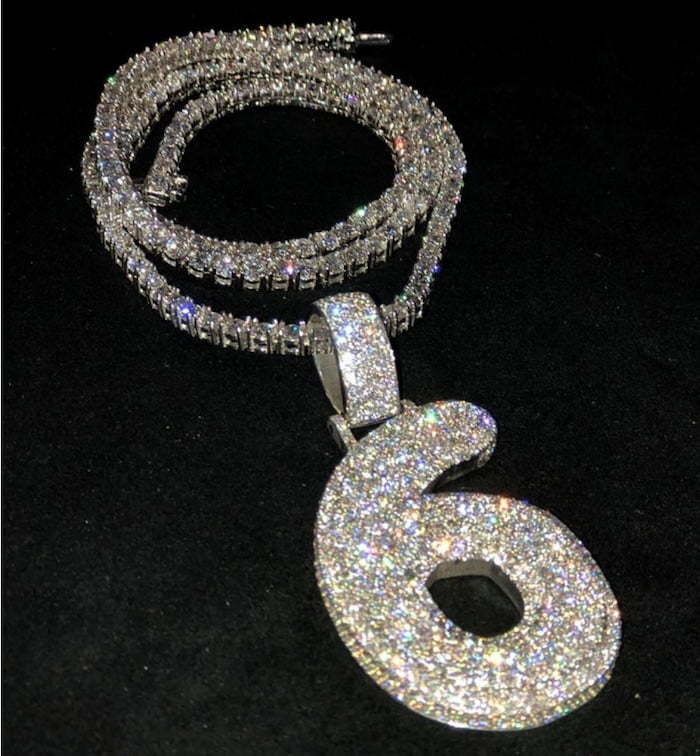 For the past three years, Drake positioned himself at the top of hip-hop selling millions of records and dominating the charts with several number one singles, thus making the Young Money/Cash Money label millions of dollars. Over the years, Lil Wayne and Drake have remained close friends and frequent collaborators even while rumors float around claiming that they had some sort of beef going on.
Drizzy made a brief cameo on Lil Wayne's new album Tha Carter V. Weezy revealed that the Toronto rapper should've been on the album more prominently, but the song didn't get cleared in time before the project dropped.