Buju Banton's tearful reunion with his daughter has captivated the internet.
All of us fans are extremely happy that Buju Banton is finally home after being in prison for close to a decade in the United States. The reggae star touched down on Jamaican soil on Friday for the first time since 2009 and is now keeping a low profile while he spends some quality time with his family. Perhaps the happiest person to see him is his daughter Abihail Myrie.
Myrie posted two photos of herself and her father sharing the moment they reunited for the first time in many years. Sources told Urban Islandz that it was an emotional moment for both Buju Banton and his daughter after not seeing each other for so long.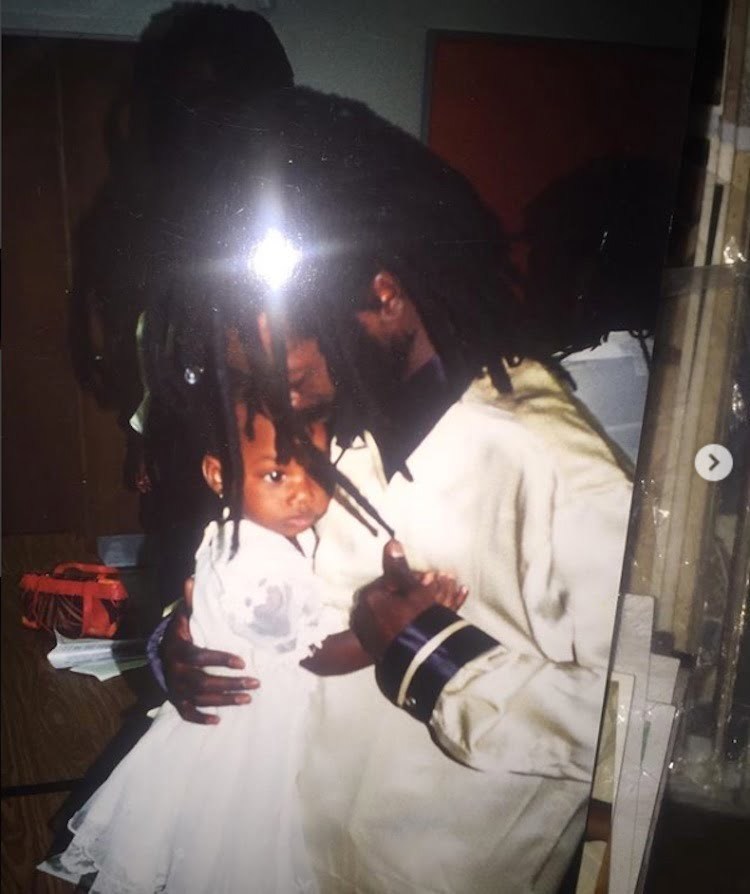 "I've imagined what this moment would be like, replaying it be over and over again in my head but now I can stop imagining because that moment is finally here. It's so real, and I can't even find the words to express how I feel," she wrote.
"I missed you so much I'm so happy to finally have you here. My heart is so full. How'd you make an exact replica of yourself though?? TWINNING!," she added.
During Buju Banton's sentencing hearing in 2011, Abihail Myrie, who was 11 years old at the time, testified in a touching plea to the judge for leniency for her dad. She told the judge that she couldn't imagine growing up without her father, whose real name is Mark Myrie.