It seems Nicki Minaj is feeling salty over Drake and Meek Mill budding friendship.
Both Nicki Minaj and Drake stop following each other on Instagram, and we're told that it's because of the Toronto rapper's reunion with Meek Mill, who is Nicki's estranged ex-boyfriend. "She is angry over their friendship, and she even thinks its fake because of the inside knowledge she has about their beef," sources close to the Trinidadian rapper exclusively told Urban Islandz on Thursday.
"She wasn't too happy about Drake parading around with her new enemy Travis Scott when he brought him [Travis Scott] out on stage multiple times on tour right after her fiasco over album sales," our source continues. "But then this 'fake friendship' with Meek Mill was the final straw, she chewed him out and unfollowed him on Instagram and Twitter. He unfollows her too, so they're both angry at each other."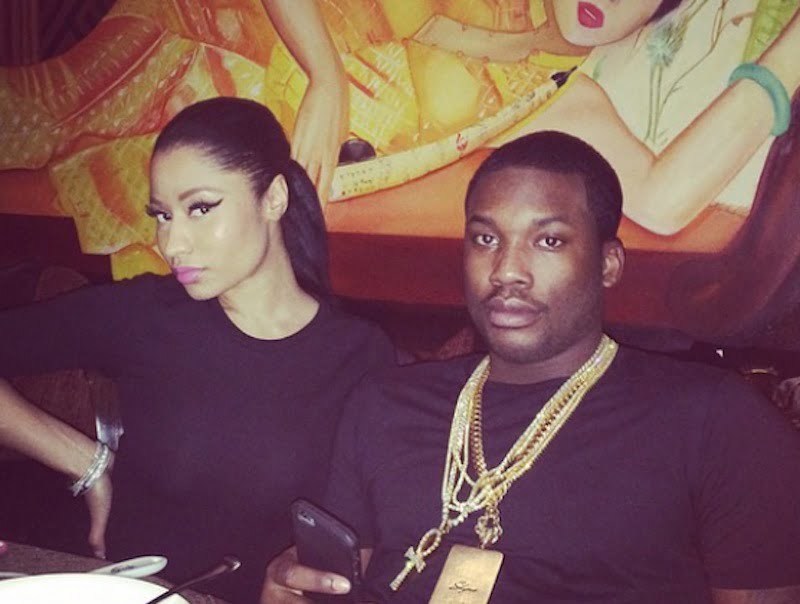 In a past interview, Drake revealed that Nicki Minaj was integral in his beef with Meek Mill in that she told him some stuff that wasn't true in one of their pillow talks. The Queen rapper never addressed those allegations.
In press runs for his new album Championships, Meek revealed that he and Drizzy started making peace a year ago and the two have gotten so close that he made a cameo on the Toronto rapper's Aubrey & The Amigos Tour. Drake even made a guest appearance on Meek's new album, a clear sign that the two are genuinely friends again.
As for Nicki Minaj, she is getting trolled over their reunion, two guys that she allegedly helped put against each other. There may be more to the story as to why Nicki and Drake fell out, but for now, this is what we're being told, and the timing seems to back up the story.