Popcaan didn't mince his words when dissing Alkaline and his supporters on Instagram.
The "Batty Wash" phrase will forever be associated with Alkaline thanks to a single line in one of his biggest hit songs, "F*** You." Popcaan posted a pic of himself and his artist Quada while telling his fans that Unruly will be taking over dancehall in 2019. "@quadawellbad #2019 trouble deh a them foot #unrulyent watch unruly f***ing up the whole 2019… them better go install some wing them already know me nuh beg bombocl*** friend," the Unruly Boss wrote.
One Alkaline fan left a comment on the post saying, "F***ry ya chat pu**y." That statement didn't sit well with Popcaan who is known to clap back hard at trolls on his page. "@teamalkaline a you f*** battywash man? Pu**y unnu done dead off already enuh battyman."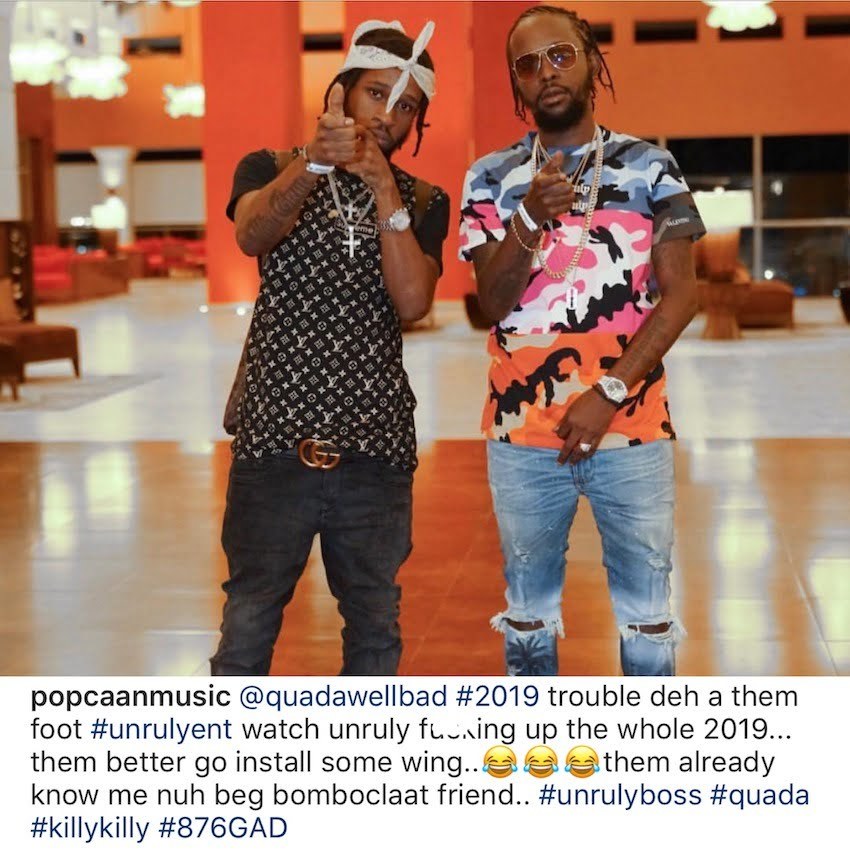 After this exchange, it begs the question, why is a Vendetta fan on Popcaan page? It's a part of the game, fans of rival artists regularly troll each other on social media, it makes good entertainment, and it's sometimes good for the business and the artists.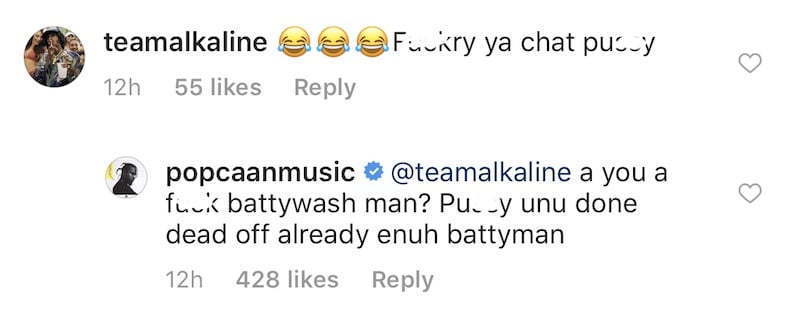 In this case, you have two of the biggest artists in dancehall, Popcaan and Alkaline in the headlines. That can only mean more free press for them and more attention drawn to their brand and their music. The two deejays have a long-standing beef that dates back a couple of years, and this exchange is a clear sign that they will be no peace anytime soon.
Maybe another "Microwave" diss track is on the horizon. Only time will tell.