Buju Banton is moving to circumvent any ICE detention that might come his way.
Buju Banton, real name Mark Myrie, has just over a month to serve before he is released from federal prison, on December 8, 2018. The reggae/dancehall legend is eager to return to his family and fans in Jamaica, so he has hired a team of high powered attorneys to oversee his release from prison and pending deportation back to Jamaica. Urban Islandz previously reported that Buju is planning to embark on an extensive tour called "Long Walk To Freedom Tour" which will comprise of shows in the wider Caribbean, Africa, and Europe.
But before he embarks on his upcoming tour, Banton will be performing in Jamaica for his first post-prison concert. The Grammy-winning singer's publicist, Ronnie Tomlinson, confirmed that his legal team is now working to ensure that his transition from prison to Jamaica is as smooth as possible. Upon his release from the McRae Correctional Institute located in Georgia on December 8, Buju Banton will be placed in the custody of the Immigration and Customs Enforcement (ICE). The singer wants that time to be as little as possible.
We're told that sometimes ICE processed inmates in a day and sometimes it could take months. Buju Banton has no interest in fighting his immigration status in the United States which will make it easier for him to be sent to Jamaica immediately after completing his sentence. This also means that he will not be able to travel and work in the United States possibly for an extended period.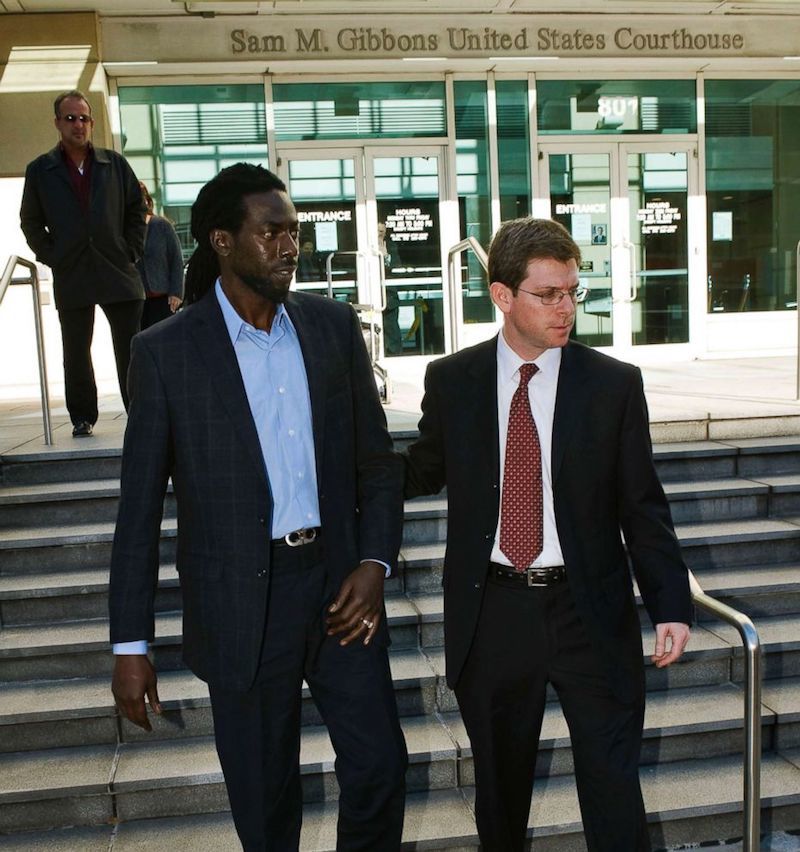 "Buju has made sure that his stay with ICE will be as short as possible," Tomlinson said. "He has opted for voluntary deportation. He should be home in very short order after his sentence ends."
Sources told Urban Islandz that Buju Banton would likely be home in Jamaica within days of his release from prison. The "Untold Stories" singer was arrested at his home in Tamarac, Florida, in January 2009, and charged with three counts of drug trafficking charges and possession of a firearm. Authorities say he was caught on camera tasting cocaine in a warehouse in Tampa, Florida as he prepared to distribute five kilograms of the illegal substance.
Buju Banton was convicted on the three counts of drug trafficking charges in 2011 and sentenced to 10 years in federal prison. His two accomplices James Mack and Ian Thomas copped plea deals and was given much lighter sentences for their cooperation. Banton has maintained his innocence over the years and has filed several appeals which he all lost.