Eminem has finally clap back at Machine Gun Kelly with a fiery diss track "Kill Shot."
It may take him longer than most of us fans would like, but Eminem has finally responded to Machine Gun Kelly diss "Rap Devil." MGK drop his diss track right after Em released his surprised new album Kamikaze where he took shots at a number of rappers including MGK and Joe Budden. The artwork for the diss track "Killshot" features a pic of MGK with a target on both of his eyes.
Eminem kicks off the track by giving Rihanna a big shout-out. "Rihanna just hit me on the text / Last night I left hickeys on her neck / Wait, you just dissed me, I'm perplexed," he raps before snapping on Machine Gun Kelly over a dark and gory beat.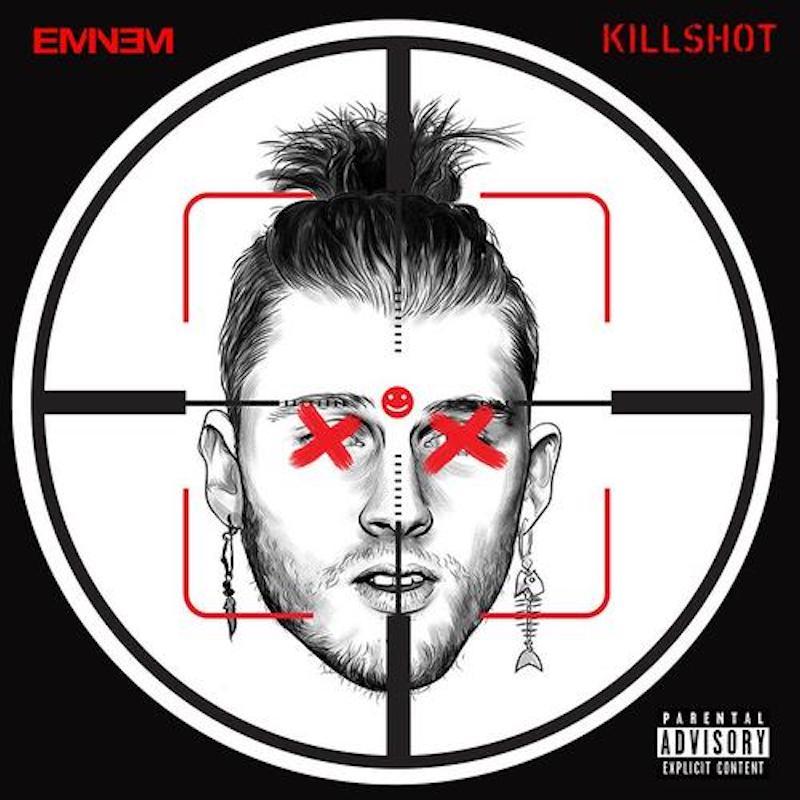 "You dress better, I rap better / That a death threat or a love letter? / Little white toothpick / Thinks it's over a pic, I just don't like you, prick / Thanks for dissing me," Em continues. Eminem pretty much responded to Machine Gun Kelly diss track line by line, he just picked the song apart and demolished it. Shady also namedrops G-Eazy, Halsey, and Lil Tay.
It's safe to say that Mashall Mathers aka Slim Shady is back in full force.