XXXtentacion's mother, Cleo, is a huge fan of Lil Uzi Vert.
After XXXTentacion's untimely death in June, Lil Uzi Vert was among a handful of artists who rally around to support his family. We're told that Uzi and Cleo developed a close friendship ever since then. Uzi received a giant artwork from X's mom for his 24th birthday which was on July 31, 2018. She posted a photo of the two of them sitting next to the vibrant piece of art.
"I had this made for @liluzivert birthday and he loved it,thank you @artbybankrupt you are extremely talented," she wrote.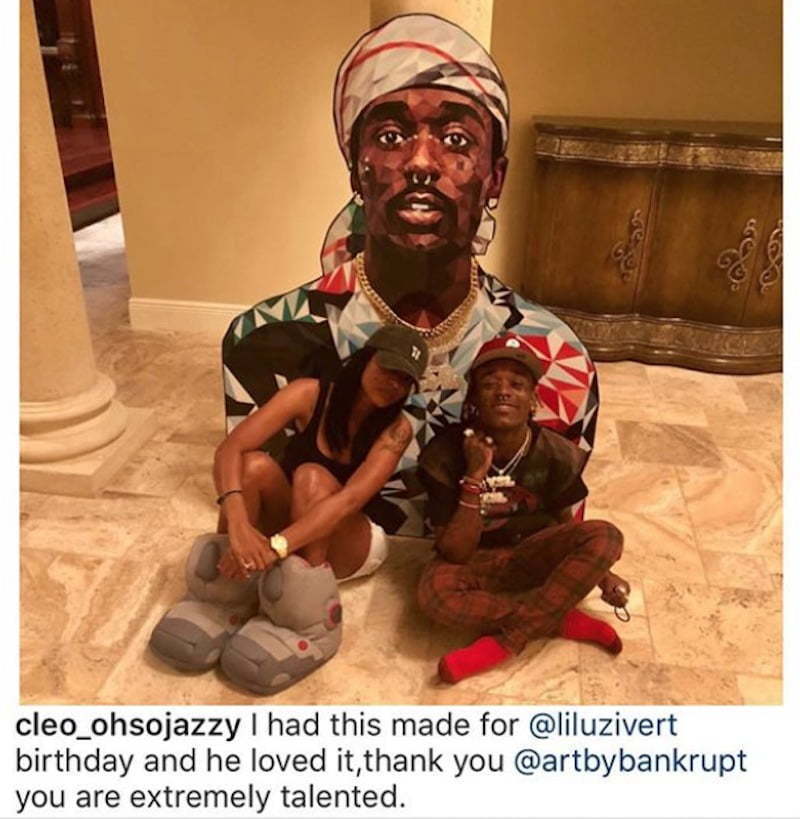 In June, Lil Uzi Vert said on IG that XXXTentacion was his only competition in the rap game. The "XO Tour Life" rapper then tweeted that he is starting a fund in honor of X that will help his family and other victims of gun violence.
"Been speaking to @xxxtentacion family. I want to start a fund/foundation to make sure his child and family are well taken care of not just temporary but for life," he tweeted. XXXTentacion's girlfriend is pregnant with the rapper's first child, his mom confirmed last month.