Kanye West made a big announcement on Twitter that "Watch The Throne 2" is on the way.
Kanye West and JAY-Z seem to be working on music together again. It could be the Ye is just trolling us, or this is a publicity stunt, but he announced on Saturday that the sequel to his joint album with JAY-Z, "Watch The Throne," is coming. "Throne 2 coming soon," Kanye tweeted without giving any further details.
We do know that Kanye West and JAY-Z have not been on speaking terms for the past few years, maybe since his and Kim Kardashian wedding, according to some recent rant by the G.O.O.D. Music rapper. Before their relationship became strained, Kanye and Hov came together for a major project in 2011 in the form of "Watch The Throne."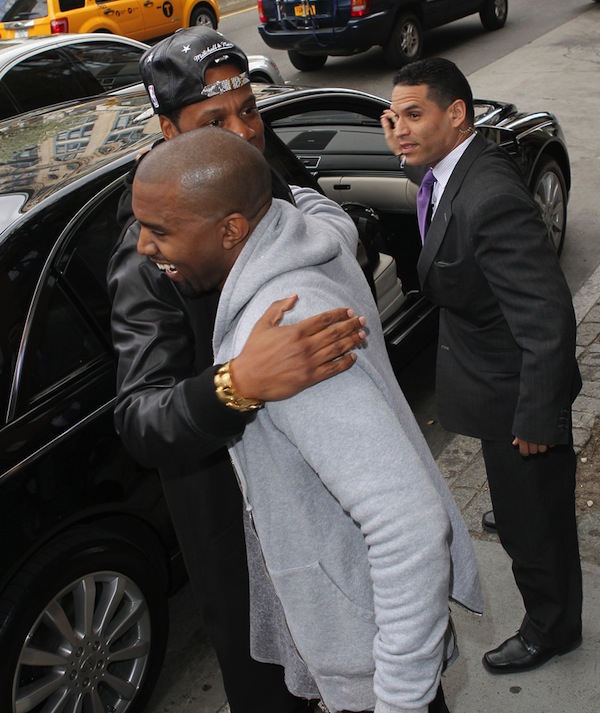 The landmark album gave birth to hits like "Ni**a In Paris," "No Church In The Wild," and "Otis." Last year, Kanye West had a meltdown on his Saint Pablo tour about JAY-Z and him not being friends anymore because. In his epic rant on stage, he dismissed any rumors of a sequel to the album leaving fans with a bitter taste in their mouth.
Over the past couple of months, Kanye have been dropping music like he got a factory, so this announcement shouldn't come as a surprise except that JAY-Z said nothing about it. The "American Gangster" rapper has been on tour this summer with his wife Beyonce. The two of them have been living their best lives touring the world, and Kanye seems to be the last person on his mind.
You would also think that JAY-Z would want to stay far from Ye given his recent controversial blunders involving President Trump and saying "Slavery Was A Choice." Nevertheless, if this announcement is true, it's something major for Hip-Hop with two of the all-time greats coming together once again for another project.
throne2 coming soon

— ye (@kanyewest) September 8, 2018