Popcaan is the ultimate dancehall troll.
The Unruly Boss is walking back his statement about Shenseea naming herself the dancehall princess, and in the same breath, he took a swipe at Marvin The Beast. So who exactly is the princess of dancehall, Shenseaa or Marvin The Beast? Popcaan tried to crush the female deejay's dreams earlier this week and received some backlash for doing it. It turns out that fans were overreacting since there is no love lost for Shenyeng.
"[Shenseea] a me woman so call her a goddess, plus Marvin The Beast did say him a princess a dancehall already #lockpick," Popcaan wrote with some laughing emoji. Shenseea responded by saying, "How I'm reading through the comments of the f***ry I just started."

Clearly, there is no beef between Popcaan and Shenseea, but as for Marvin The Beast, he has already clapback at the Unruly Boss. The dancehall deejay allegedly smashed one of the dancer's ex-girlfriend, so perhaps that's where the beef is stemming from that.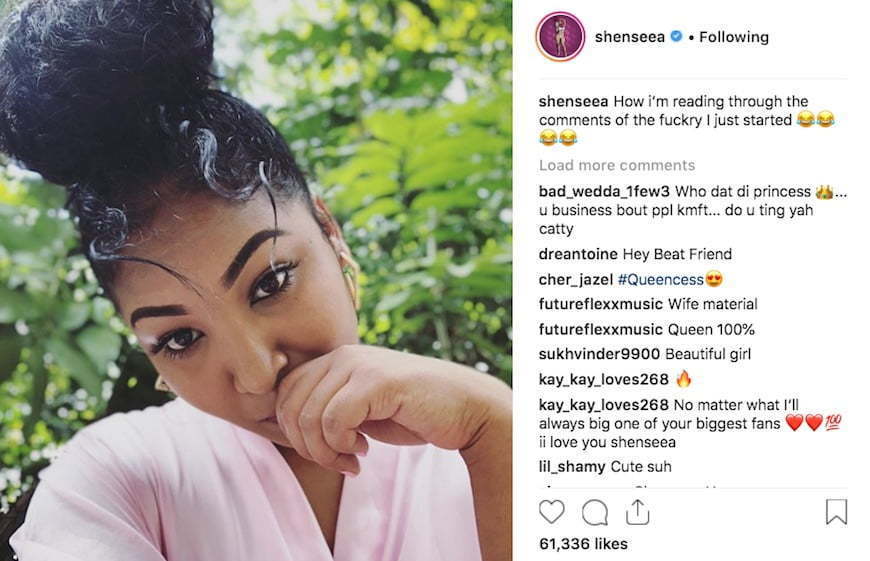 Popcaan new album Forever is now out on all streaming platforms. It's a dope dancehall project, so if you haven't yet heard it, then you're missing out. The "Stray Dog" deejay is also getting ready to hit the road for a couple of overseas shows.