Demarco has shared his reaction to Vanessa Bling calling his career dead and saying that he sold out dancehall.
Vanessa Bling offloads a slew of expletives at Demarco following their appearance at last month's Red Bull Culture Clash in Atlanta. Bling made a big appearance for Kranium's Frequent Flyer's team who won the clash, but Marco, who is now based in Atlanta, made an appearance for Zaytoven's Zaytown Global team who almost took home the trophy. It seems Bling wasn't too happy about Demarco's appearance for the so-called "s**k pu**y" team.
"B****man you see dem give dancehall a big fight but yuh run gone pon other side weh a talk bout dem s**k p***y from the clash start to end. B*tch you should a do it for the culture and f**k feelings," she said.
Vanessa Bling also called Demarco's career dead saying that he only wants to represent Jamaica when his career is on a decline. The "Comfortable" deejay clap back saying that he has always represented for dancehall culture globally and his career is far from dead. Marco noted even throughout his appearance at Red Bull Culture he was performing dancehall music.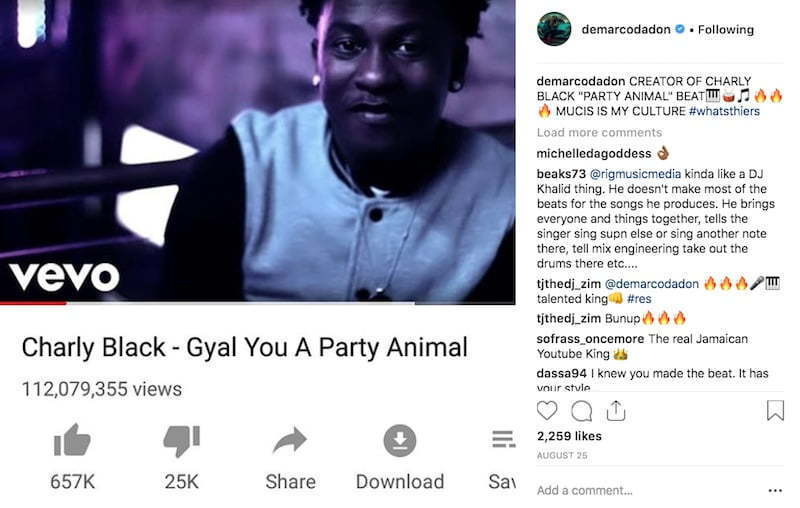 Demarco also took to Instagram to share a couple of posts containing some of his recent work including producing Charly Black mega-hit single "Gyal You A Party Animal."