Meek Mill spill some tea on the Gram today and fans are asking for the rest of it.
It seems Meek Mill is again dealing with some relationship drama following his split with Nicki Minaj. The Philly rhymer posted a short message on Instagram Story and quickly deleted it. Thankfully, some fans are quick to get a screenshot of it and posted it on the net. "Cheating is one thing but you let homie steal my Gucci socks," he wrote along with a thinking and a laughing emoji.
Meek Mill deleted the post, but fans are asking for the rest of the tea. The MMG rapper didn't mention any names, but folks are already bombarding Nicki Minaj by tagging her in the comments.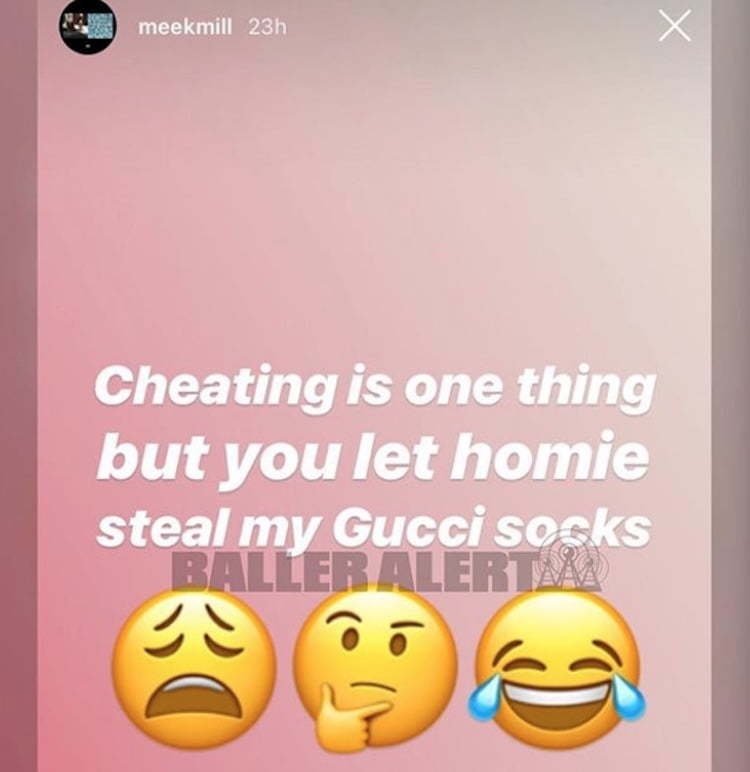 "We need that tea Meek who did @nickiminaj cheated on you with because we know only she alone dumb enough to do that, if she cheated on Safaree you should a known she would cheat on you too homie," one fan wrote.