Did Vybz Kartel admitted to killing Lizard in a text message?
Vybz Kartel defense team wants the Court of Appeal to exonerate him, but the prosecution wants him to remain behind bars for life. Lead prosecutor, Jeremy Taylor, in his presentation to the Court of Appeal judges on Monday, argues that some damning text messages lifted from a phone belonging to Kartel should be treated as an admission of guilt. These are text messages taken from the same phone that police allegedly tampered with while having it in their custody.
In one of the text messages taken from the BlackBerry smartphone, Vybz Kartel told someone that Clive "Lizard" Williams' body was chopped "fine fine" and his body will never be found. "Between me and you a chop wi chop up di bwoy Lizard fine fine and dash him weh nuh. As long as wi a live dem can never find him," the test message read to which the recipient responded saying, "Yea man, a mince meat that."
Taylor asked the three Court of Appeal judges to view the text message as an admission to murder. This will put the judges in a dilemma since these are messages lifted from the same phone that is under scrutiny for being tampered with by police officers.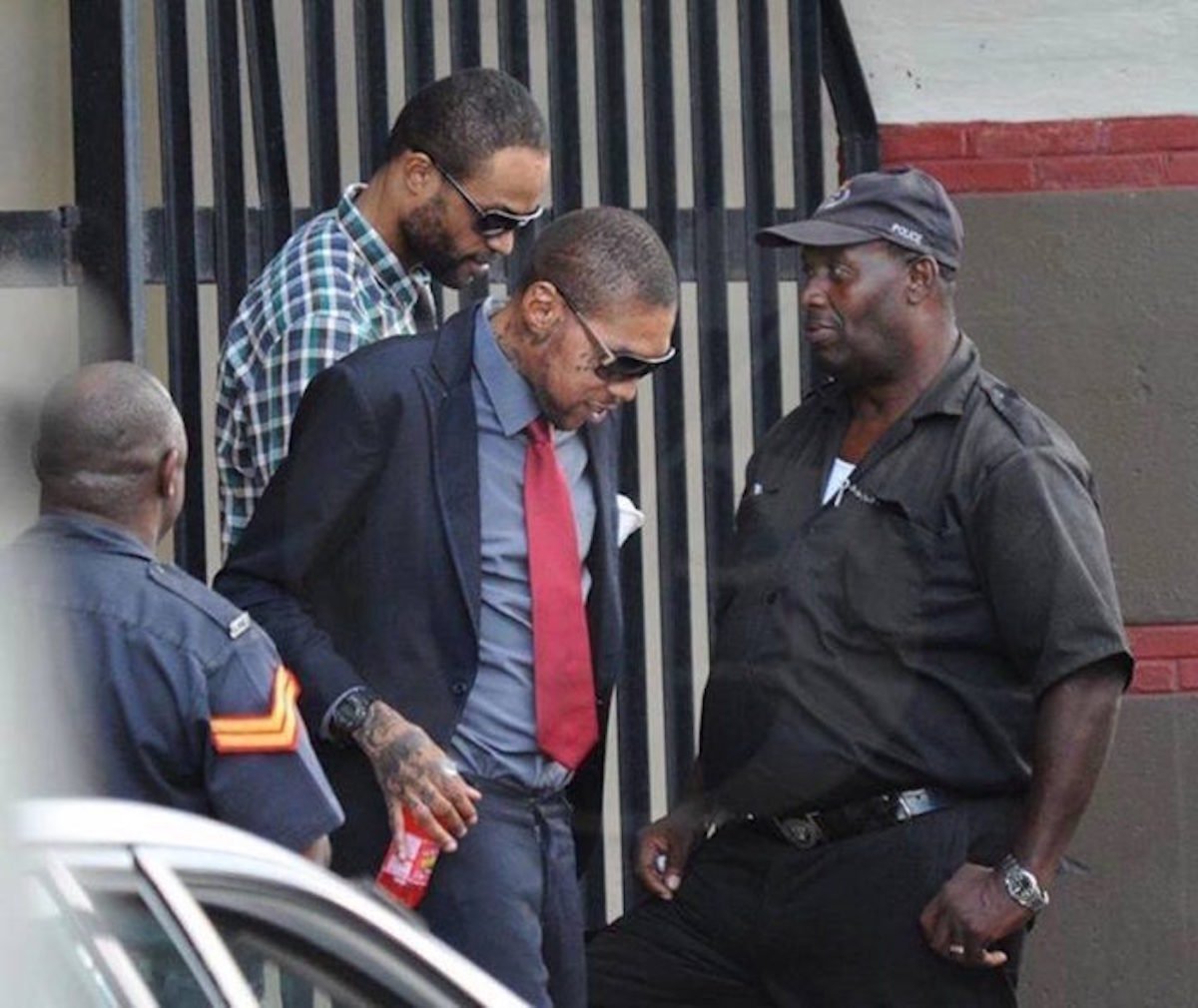 According to the defense, the phone made four calls while it was in possession of law enforcement officials. Defense attorneys also argued that the phone sent out a text message weeks after being in possession of cops investigating Lizard's murder.
Taylor also pointed out text messages from Shawn Storm saying that someone is going to die, as well as, messages from the victim Clive Williams asking for the police to get involved.
Vybz Kartel, born Adidja Palmer, Shawn "Storm" Campbell, Andre St John, and Kahira Jones, are currently serving life for the murder of Clive "Lizard" Williams. The four men have maintained their innocence and are appealing the 2014 conviction.
Jeremy Taylor argued in court on Monday that even if the court accepted inadmissible evidence during the trial, there were some 19 pieces of other circumstantial evidence that he believed would lead the jury to reach the same verdict. The defense team will have a chance on Tuesday to rebut some of the prosecution's arguments.