Beenie Man dropped a new Popcaan diss track last weekend, but the move may have backfired big time.
The dancehall king has been getting trashed by fans since he released his new diss track "Mine How U a Pass Yuh Place" last weekend. The track is featured on the new Seanizzle produced beat 13th Friday Riddim. While the song itself packs some real fire, some dancehall fans think that Beenie Man is too much of a prominent artist to be dropping a diss track for a new generation artist like Popcaan.
"Beenie you've been my artist for years but this is not a good look, now me start believe when Bounty Killer use to call you badmind," one fan wrote while another added, "At your age Beenie you shouldn't even a think bout dissing Popcaan shame on you, take an L for this one. Song bad but you will never get any props from the fans for this."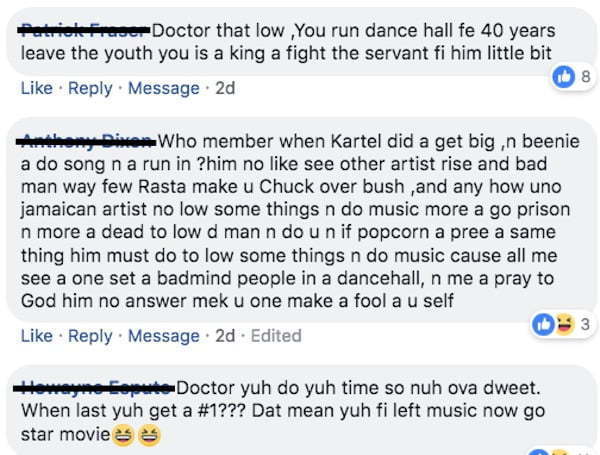 Beenie Man has not responded to the criticism he has been getting from dancehall fans, but some of his more hardcore fans have been pushing back. "Some of these people who are complaining are not real dancehall fans, this is what dancehall is about you and a artist have a disagree you record a diss song it simple," one of Beenie's fan wrote.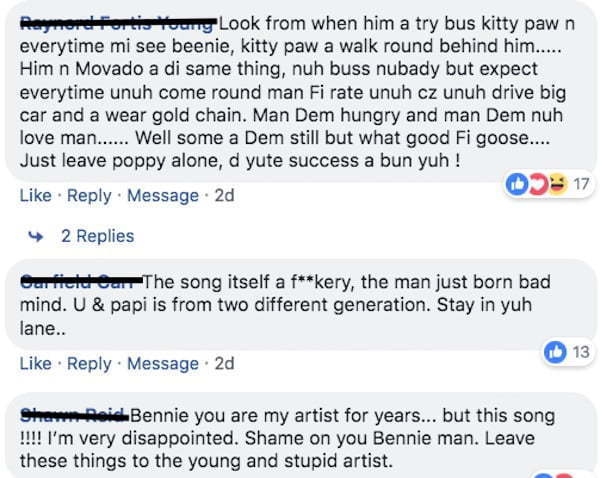 While Beenie is a veteran in dancehall with over three decades under his belt, Popcaan is among the leading acts in the new wave of artists who are dominating the game. The Unruly Boss currently has a slew of new songs gripping the airwaves, and he is showing no signs of slowing down. Poppy is now working on his new album, Forever, due this summer, so he is unlikely to respond to the Doc. On Monday, he dropped two new singles from the project, produced by Dreskull of Mixpak Records.
Do you think Beenie Man took an L for dropping this Popcaan diss track?