Jamaica is Solange Knowles home away from home.
The R&B singer penned a heartfelt letter to Jamaica in her cover story for the new issue of Dazed magazine. In her piece, Solange opened up about all the time she flew to the island which has become her secret escape whenever she is going through a bad patch or whenever she needs inspiration for new music. A large part of her 2016 album "A Seat at the Table" was recorded in Jamaica. She drew inspiration while staying at the secluded Cardiff Hall villa in the parish of St Ann. Famous artists like Jon Mitchell previously stayed at the villa and record music.
Solange says she looked at images of the house in Runaway Bay for five years before finally going there. "I've been following Joni. First through her words, then through her truth, then through her melodies and the way I dance and drown in them," she wrote. "Then through her jazz, through chords that ease themselves into one another without ever showing their shadows. Through her exodus. To Topanga, and then to Laurel, and now to Runaway Bay, without even trying to find her."
"I've been looking at photos of this house in Runaway Bay for five years," Solange added. "Wanting to know if it could tell my secrets. If it could hold me. If I could write music, and drink wine, and draw sketches, and sleep well naked and invent new ways to say how I feel. If I could burn my sage, and wash my hands with Florida water right there on the porch until I feel renewed."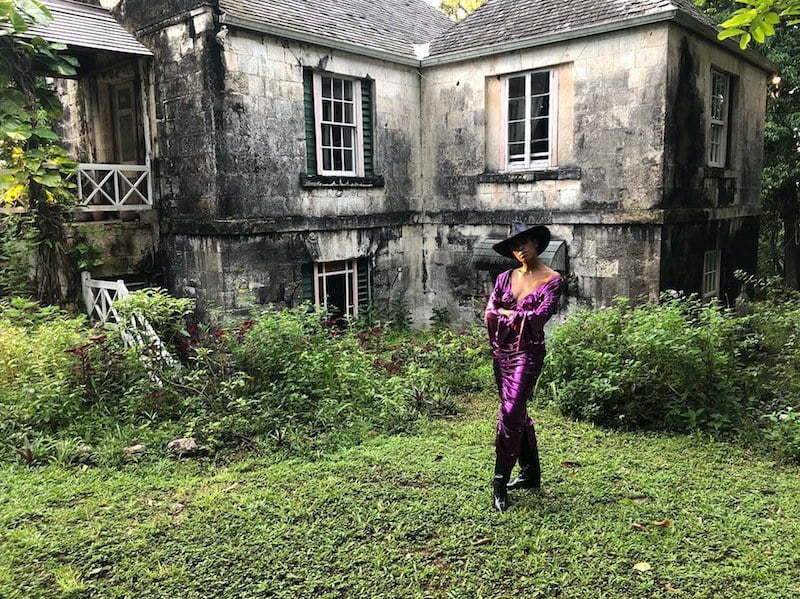 Solange spoke about her time in the Port Antonia a place in Jamaica where her sister Beyonce and brother-in-law JAY-Z have stayed and record music in the past. "When I wake up in Port Antonio I plan on having a sip of coffee," she said. "I want to eat in silence, then try and record the vocals one more time to "Where do we go from here". I have re-recorded them over like, four times. I am feeling insecure about not enunciating my words clearly enough for people to understand the lyrics. I take a walk and sit under the big tree. I smile thinking about jumping off the cliffs in the lagoon. I have jumped that cliff about half a dozen times, and each and every-time it feels like a deliverance and salvation and I want my future to be bright blue green like those waters."
Elsewhere in the piece, Solange Knowles spoke about her time spent in St. Elizabeth and in Jamaica's capital Kingston. She even spoke about her love and admiration for Jamaican icon Grace Jones, describing her as, "Mom. Dad. Icon. Artist. Mother. Cosmic Wonder. Waver of the Freak Flag. The First. The Only. Metallic Marvel. Earth Pioneer & Space Dweller. Thunder and lightening. Founding Father. Our Lady Mother of Avant Garde. A Priestess. Queen of lewks. Dazzling Muse of Many. Our Opulent Opis."
You can read the full spread in Dazed magazine.