Drake has reignited rumors that he bought Popcaan his drop-top Range Rover Evoque.
In 2016, Popcaan created a shift in the industry by becoming the first dancehall artist to drive a convertible Range Rover. Rumors immediately began swirling that Drake was the one who bought the luxury SUV for the Unruly Boss. The car became a talking point for Popcaan's critics including Alkaline who made references to it in his infamous "Microwave" diss track.
Popcaan posted a video on Instagram of himself inside the range and Drake left a comment on the clip which reads, "El Chapo and RangeDrop deyah." Some dancehall fans started trolling both artists in the comment section.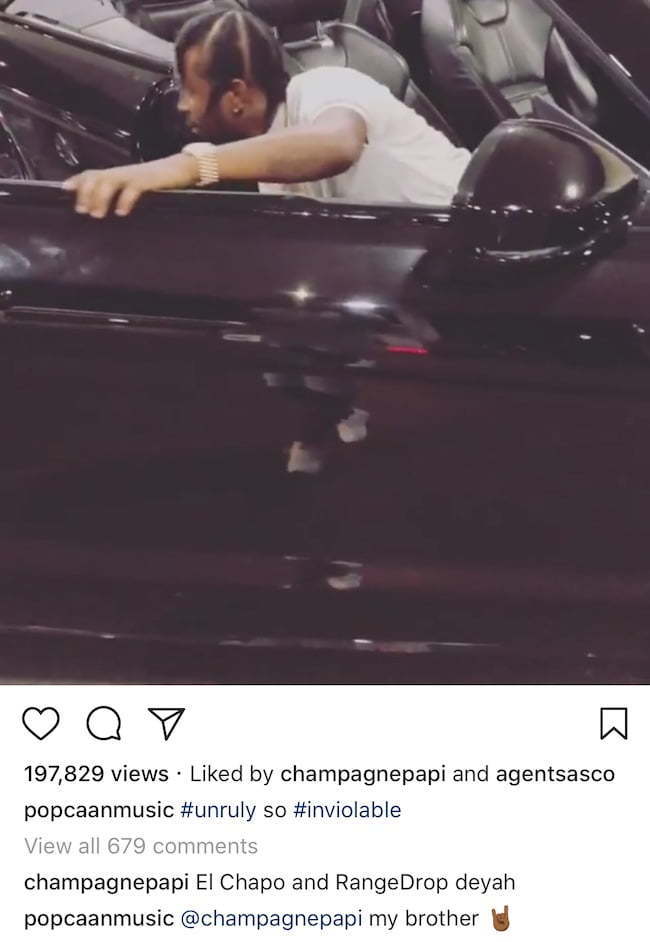 "Popcaan man Drizzy a comment bout the Range him buy the Unruly Boss lol," one fan wrote while another added, "Them two man ya move funny from when and now we know for sure that Drake buy Popcaan the drop top Range him a drive up and down over Portmore."
On a side note, Drake has yet to put Popcaan on one of his albums and he is currently working on a major project so perhaps we should petition for a proper Popcaan feature on Drizzy's new project.