Gucci Mane and Young Thug about to start a beef to sign upcoming rapper Gunna for $1 million.
For those of you who don't know who Gunna is, he is a close friend of Young Thug and a rising name in the Atlanta rap scene, but now Gucci Mane wants him on his team and Thugger is not having it. Guwop sent out a tweet early this morning saying that he has $1 million for the Drip Season rapper's signature and Thug quickly counter saying he already offered the same contract.
Gunna released his mixtape Drip Season 3 last month and clearly, it was good enough to catch the attention of Gucci Mane who is currently scouting new talent for his 1017 label. Gunna is already a part of Young Thug inner circle but seems he is not officially a member of his label. Clearly, Guwop offer gave him more negotiating power.
"Somebody tell @1GunnaGunna I got a million for him to sign today to the #EvilGenius #NoCap #1017vsTheWorld," Gucci Mane tweeted to which Young Thug responded saying, "I gave em that already kid.. #NOCAP."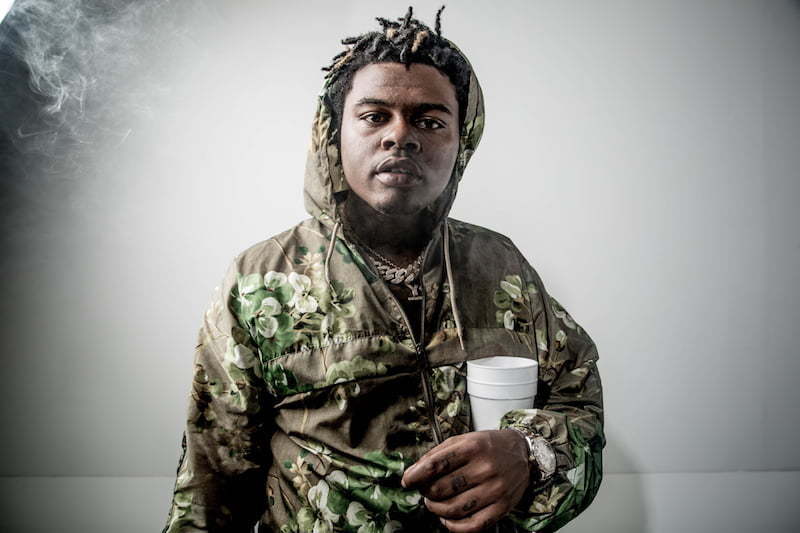 Let's not forget that we are living on in era where new rappers can blow up overnight just look at Cardi B, Lil Pump, XXXTentacion, and others. Lil Pump is asking for $15 million for his record deal and you have other seasoned big name rappers who are not getting that much money for multi-album deals.
Gunna's fans are already urging him to make a counter offer to both rappers given the fact that they are both so keen on signing him. The big question now is he the next big rapper out of the vibrant Atlanta rap scene? Can he command a bigger record contract from a big name label like Atlantic or should he just sign with his comrade Young Thug?
Somebody tell @1GunnaGunna I got a million for him to sign today to the #EvilGenius #NoCap #1017vsTheWorld

— Gucci Mane (@gucci1017) March 7, 2018
I gave em that already kid.. #NOCAP https://t.co/NNJSwATNnT

— Young Thug ? (@youngthug) March 7, 2018