Rich The Kid is dead, Lil Uzi Vert just paid a $1000 to eat him.
The beef between Lil Uzi Vert and Rich The Kid is nowhere near over. The two rappers started feuding from back in January and things are only getting worse with the two of them name dropping each other in insulting posts on social media. On Sunday, the Luv Is Rage rapper posted a photo of a giant crab and tagged Rich The Kid on it. He also posted another pic on IG Live telling his fans that the crab cost $1000.
Kid grabbed a screenshot of the pic and re-posted it on Instagram Live writing, "Aw look at my son [Lil Uzi Vert] tryna look jus like me." In case you've been in the dark about how their beef started here is a brief history.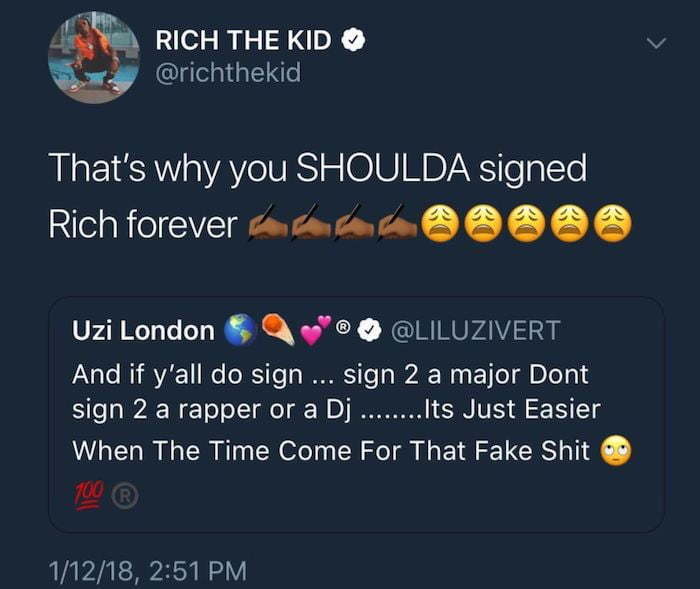 In January, Uzi went on a Twitter rant about his label, particularly DJ Drama where he expressed his regrets signing a deal with the producer. Rich The Kid responded to the tweets saying that's why he should've signed with him. The back and forth went on for a while and it seems there is no end to it.
Perhaps these two should go in the studio and release a few diss tracks and take this beef off social media.