Safaree Samuels is already capitalizing on his leaked eggplant.
The number one rule as an artist is to strike while the iron is hot and Safaree is doing just that. Social media was in a frenzy last night after some leaked photos and videos of Nicki Minaj ex-boyfriend landed online. While he is denying leaking his own gigantic meat, sources close to the Jamaican rapper told Urban Islandz that there is a sudden surge in interest in his music.
"No he didn't leak it but he has a good idea who did," we're told. "The person who did it knows that we know who they are and it's purely out of revenge and jealousy why they release the pics online. But guess what, it backfired and is actually working the opposite way they intended. There is a huge surge in streaming and sales for Safaree music. No weapons formed against you shall prosper, they didn't know it would be a blessing in disguise so let them continue hating."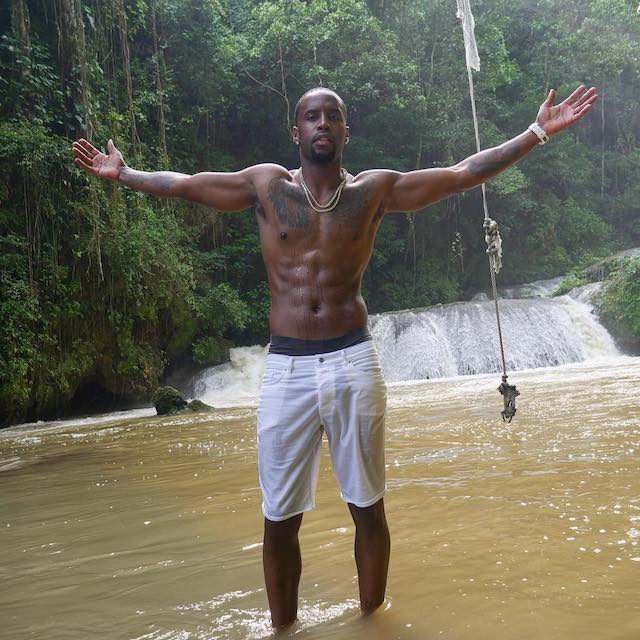 Safaree Samuels announced today on Instagram that he will drop his new single "Hunnid" on Wednesday of this week which is much earlier than he planned to just because of the interest in the song since he started promoting it on social media last week.
"I need y'all to help me make this be The 1! I believe in it!! Was gonna wait to drop my song #hunnid but The response is too crazy… I'm dropping it WEDNESDAY in a BIGGGG Way! Who thinks they can do the dance?? Ayo @swiftondemand you think they ready!!!?! SWISHHHH B*TCHHHH HUNNID ON DIS SWISHHH B*TCHHHHHH #safaree #stuntgang #hunniddance," he wrote.
The single was produced by Swiftondemand and will appear on his upcoming mixtape. If you haven't seen Safaree's leaked pics yet then you might be able to find them on Twitter or somewhere floating around social media.