There is no love lost between Vybz Kartel and Popcaan, at least not on the Unruly side.
Kartel and his former protege have a strained relationship since his incarceration in 2011, but over the years we've constantly seen Popcaan giving him shout-outs on stage and on social media even in the face of harsh criticism from Gazanation fans. While this is not a direct shout-out on Instagram, it's a good enough gesture on the part of Vybz Kartel to recognize that Popcaan is still a product of his now disbanded Portmore Empire.
The World Boss posted an old clip on the Gram a few days ago from his single "Du Weh U Wah Fi Duh" which includes the Popcaan lyrics. "Yo see the corolla and think seh a cabbi / A addi wi give u supm fi deal wid u shabbi / Man a bawl and a seh don't dweet mi daddy / Popcaan a go wadda dem / Becuz dem no bad at all a mi name them a call," he deejays.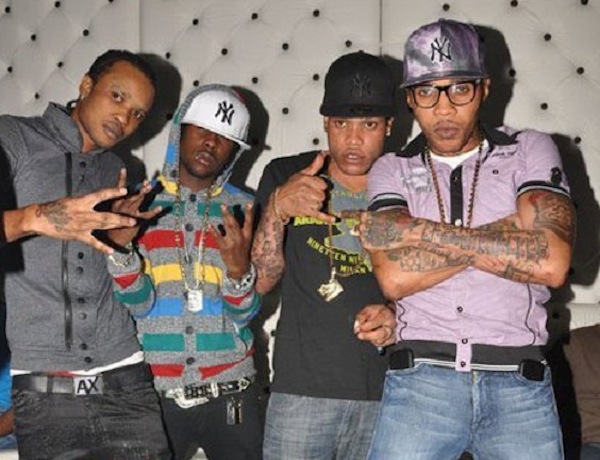 This track dates back to the early days of Portmore Empire before he was arrested in September 2011. Two of the main contentions Vybz Kartel and the people around him have with Popcaan is that he is an informer and he never visited the deejay behind bars. Tommy Lee Sparta also previously had a strained relationship with Kartel but has since repaired that relationship and even visited his former mentor at GP. The specifics of what he allegedly told police officers are not known to the public, but over the past few years we've seen Shawn Storm and Kartel's sons, PG-13, release diss tracks calling Poppy an informer.
Why is this Instagram video significant? Knowing Vybz Kartel, if he had completely written off Popcaan he would not have included the portion of the lyrics in the video. Perhaps it's a sign he is sending towards the Unruly Boss to make amends and let's be father and son again.
Last month, Popcaan wished Vybz Kartel a happy birthday on his IG and got ripped by Gazanation fans.
https://www.instagram.com/p/BfMy-s7FxcE/