The Kendrick Lamar and TDE curated album Black Panther: The Album is now available for streaming and download.
The project was produced by Kendrick Lamar, TDE CEO Anthony "Top Dawg" Tiffith, and Top Dawg Dawg Entertainment. Just like how fans have been patiently waiting for the movie, the same goes for the soundtrack. The 14-track project features appearances from K-Dot, The Weeknd (Pray For Me), Travis Scott (Big Shot), Jorja Smith (I Am), Vince Staples and Yugen Blakrok (Opps), Khalid and Swae Lee (The Ways), Schoolboy Q, 2 Chainz and Saudi (X), SZA (All The Stars), Ab-Soul, Anderson .Paak and James Blake (Bloody Waters), and Jay Rock and Future (King's Dead).
Kendrick Lamar appears solo on the title track, as well as, four other singles "All The Stars," "King's Dead," "Big Shot," and "Pray For Me." Director Ryan Coogler says when he approached the Compton rapper to do the project it was on a much smaller scale but it quickly evolved into something big like the movie.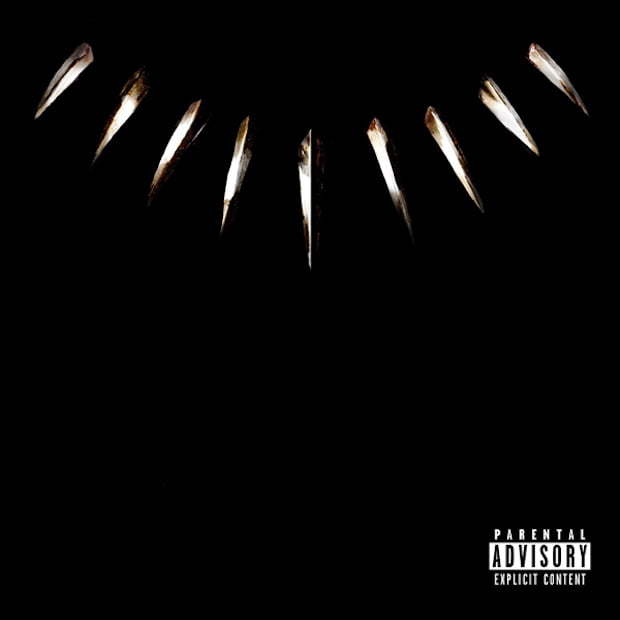 "At first, he was just going to do a few songs for the film," Coogler said in an interview with NPR. "Then he came in and watched quite a bit of the movie, and the next thing I know, they were booking a studio and they were going at it."
Coogler says he has always been a huge fan of Kendrick Lamar from his mixtape days so he tracked him down to do a few songs for the films. He showed them some of the scenes from the film first to get an idea what he was looking for. Seems King Fu Kenny and his crew loved what they saw so much that they got carried away and recorded a full-length Black Panther album. The project was recorded while K-Dot was on his DAMN. Tour. So a lot of it was recorded while he was on the road.
Judging from when we heard so far, this album is a strong contender for an Oscar next year.