Cardi B is currently in Trinidad and Tobago for Carnival amidst death threats from the Crips gang in the U.S.
The "Bodak Yellow" hitmaker touched down in the Twin Island Republic midday yesterday ahead of her performance at the annual Big Bad Soca. Cardi B is of Dominican and Trinidadian descent through her parents so she fits right in while in Trinidad for their annual carnival season.
"As soon as I got off the plane I felt the energy and it really put a smile on my face because I wasn't so happy because, in America there are a lot of bad things going on over there," Cardi B said. "I'm so excited, where I'm from and every place I've been to around America, they don't party like in Trinidad. I am proud of my heritage and everyone should be proud of their heritage, that's what makes you what you are."
Among the artists on the lineup for this year's Big Bad Soca are Shenseea, Machel Montana, Patrice Roberst, Lyrikal, Shal, Bunji Garlin, Fay Ann Lyons and more.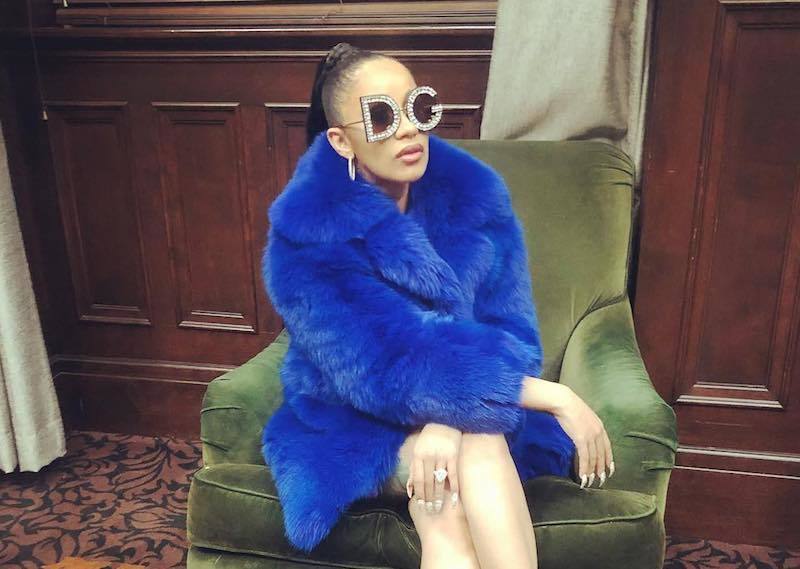 Cardi B arrives in Trinidad just days after she got some death threats from the notorious West Coast gang Crips. Earlier this week, she posted a photo of herself on Instagram wearing a blue fur coat. "I hate wearing Flue but this coat was too poppin," she wrote in the caption.
Seems some members of the Crips took offense and told her not to come to the West Coast or else there could be consequence. "Now why you go and do this f**k s**t Cardi. This is literally West Coast Suicide …. b**ch betta get #neutral," one fan wrote in the comments.
Cardi B has since removed the caption and disabled the comments but not delete the photo and who can blame her, she is popping.