Busy Signal has a new app for iOS devices called "BizBiz."
The dancehall deejay's rep told Urban Islandz that the app was launched to help fans connect better with the deejay and provides several options like listening to his music, getting the latest news, buying merchandise and watching videos. The app is currently available for free download on the App Store and we're told that an Android version is currently in the works.
"For now it's just the iOS version available for iPhone, iPad etc but we are working on an Android version for launch in the near future," his rep said. "The app provides an easy way for fans to connect with the artist in many different ways and Busy Signal will be available round the clock to interact with the fans. You can also buy Turf Gears and get the latest songs.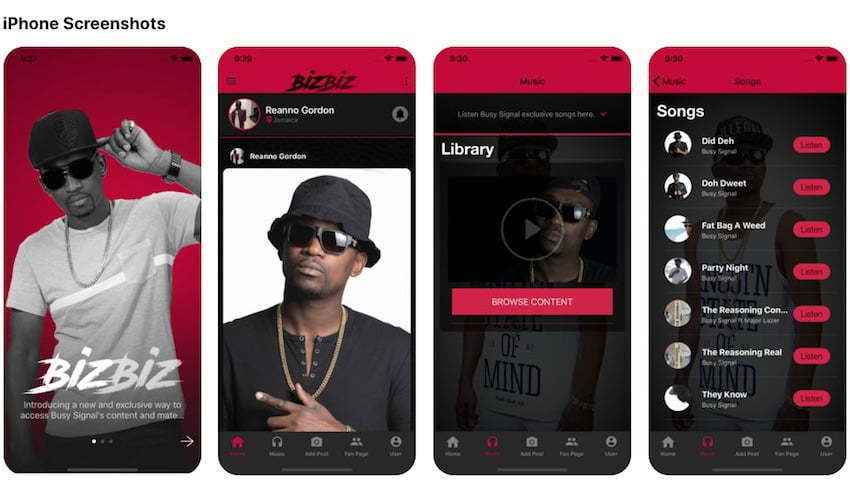 Busy Signal says he and his team have been working on the app for the past five years. "For the past year I have been working on a project to make myself more accessible to the entire Turf Nation," he said. "Well project is now completed! So I invite you to click on the link in my BIO and download my app "BizBiz" from the apple App Store…[Soon be available go android Phone users] Give it a 5 star rating, watch my latest video, listen to new music and post your turf moments…. Give Tanx. Bless."
Busy Signal new video "Stay So" is out now. Since premiering in December, the video quickly became a fan favorite for its cinematic portrayal of the Jamaican underworld.
You can download the BizBiz app in the App Store.