Twitter is giving some mixed reaction to Offset and Cardi B engagement.
The Migos rapper popped the question to his girlfriend while performing at Power 99's Powerhouse concert in Philadelphia last night. The Atlanta rapper went down on his knees and gave her a giant diamond ring and she ecstatically said yes. Already, Cardi Bo and Offset are getting a lot of hate on Twitter but thankfully there are some fans who fully support the rappers and are rooting for them.
What a year Cardi B has been having. She kicked off 2018 with her mixtape "Gangsta B*tch Music Vol. 2" released in January and midway throughout the year, in June she released "Bodak Yellow (Money Moves)." Little did she know that single would completely transformed her life as it moved to the number one spot on Billboard Hot 100 during the summer making Cardi B the first female rapper since Lauryn Hill in 1998 to score a solo No. 1 record on Billboard.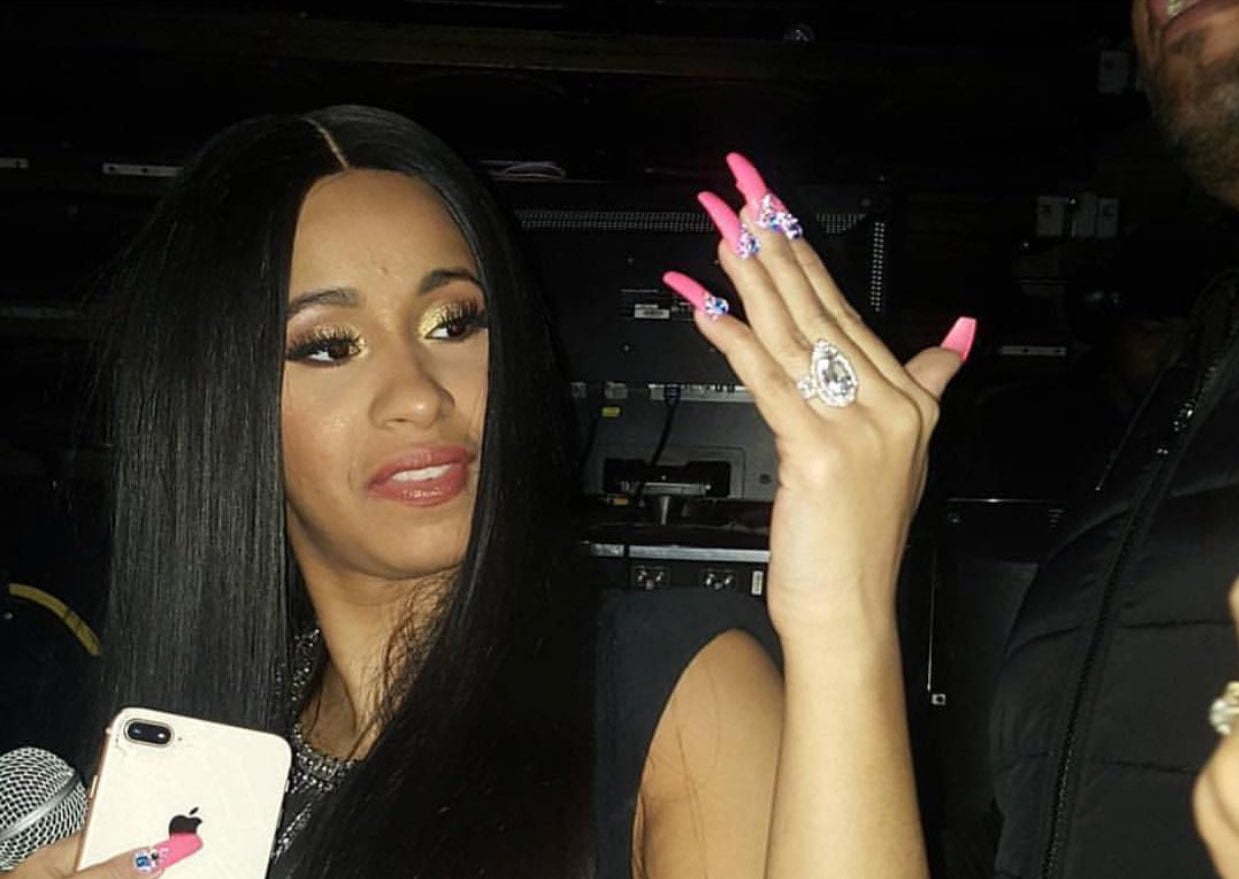 As if all that success wasn't enough, she is now planning her wedding to marry the man of her dreams. "Jesus Christ I'm so emotional, [Ofset] I loveee you so much," she said on Instagram. "Thank you for seeing the potential in me since you met me .For giving me advice molding me and loving me .Your such a amazing man to me your family ,friends ,kids and you are extremely talented.I can't wait to spend FOREVAAAA with you .Lets make a lot shmoney and love together."
Sooo, Cardi B is allowed to break up w offset over her purple blanket & he still proposed but I trip over something & I get ignored? Wow.??

— Brissa? (@brissa_rivera) October 28, 2017
"Im tryna have a Cardi B year"? na fr

— A. (@_missingmyRose) October 28, 2017
And, we've finally reached the "happily ever after" point to the story, Cardi B and Offset: A hood fairytale. pic.twitter.com/IgXXUbtzsB

— Chun-Tee (@terri_zhane) October 28, 2017
Cardi B might be having the best year ever.

— ? FERRARI SHEPPARD (@stopbeingfamous) October 28, 2017
https://twitter.com/trvplord12_/status/924123152593989632
Offset and Cardi B going to be married before Jim Jones and Chrissy tho.

— Baker (@BuzyBakerr) October 28, 2017
https://twitter.com/Theylovestorm_/status/924115782103166977
Offset and Cardi B just got engaged. On God, if they don't have a tv special for the wedding and call it "Never Let Migo", Ima be pissed

— okuuurrr (@Aleziaredd) October 28, 2017
Not even a week after the briefest break up, Offset proposes to Cardi B.

I'm so alone it hurts. pic.twitter.com/rYhYL0docs

— Chun-Tee (@terri_zhane) October 28, 2017