Nicki Minaj covers T Magazine's Great Issue and she made some interesting revelations in her cover story.
Despite all the chatters about the female hip hop scene currently, Nicki Minaj is still very much the leading female artist in the genre, a title she earned herself with her hard work and dedication over the years. In her interview with Time, the Young Money rapper spoke in depth about her career including her upcoming album and her vast catalog.
"I kind of love that I've had to go through so many hurdles to get where I am because I feel like I deserve it," she said. "I had so much going against me in the beginning: being black, being a woman, being a female rapper. No matter how many times I get on a track with everyone's favorite M.C. and hold my own, the culture never seems to want to give me my props as an M.C., as a lyricist, as a writer. I got to prove myself a hundred times, whereas the guys that came in around the same time as I did, they were given the titles so much quicker without anybody second-guessing."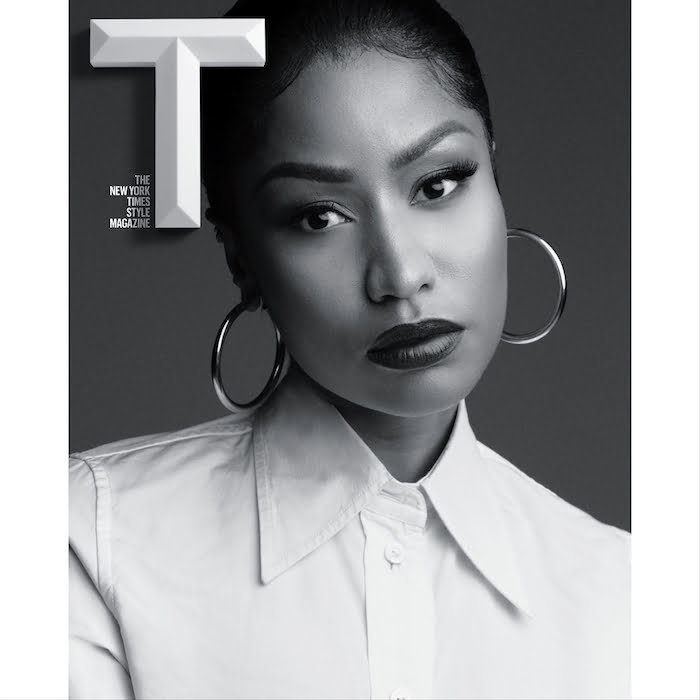 Nicki Minaj and Drake broke onto the rap scene at the same time in 2009 when Lil Wayne signed both of them to Young Money/Cash Money. Other rappers like Kendrick Lamar and J. Cole broke onto the scene after the two Young Money titans and all three male emcees, Drake, Kendrick Lamar, and J. Cole are often mentioned in the discussion about the top five rappers of this generation. Nicki Minaj, on the other hand, is often seen as just a regular rapper doing her thing, despite for years being the only female out there putting in the work.
"I believe in my gift wholeheartedly," Minaj said. "Sometimes I wake up and say, 'I don't know if I can do this anymore,' you know? I've had those times. I've had those years where I'm just like, 'Am I good enough?'" But then she wholeheartedly believe that she was meant to withstand what regular girls can't.
Nicki Minaj is currently working on her new album but still hasn't given any concrete details like release date and title. Nevertheless, she said its the most free she has ever been since her mixtape days to make the music that she wants to make.
You can read her full spread here.