Azealia Banks is perhaps the only female rapper on the planet right now who did not congratulate Cardi B on her No. 1 record on Billboard.
From Nicki all the way back to the OGs like Lauryn Hill and Queen Latifa have all congratulate Cardi B yesterday, but Azealia Banks don't feel like she deserves the W that she is getting right now. The Harlem rapper offloads a rant on Twitter calling the "Bodak Yellow" rapper a "poor man's Nicki Minaj."
"She's only black when black want to include themselves in a success story," Banks tweeted. "Because I thought she was going to be a Latina hottie and not a poor mans nicki. It went the other way now I'm over it." She also blasted Charlamagne Tha God who she claimed is the reason why Cardi B got the number one song in the country. "Charlemagne and black men in hiphop should have gotten me, remy AND nicki a number one before they gave cardi or iggy one," she continues.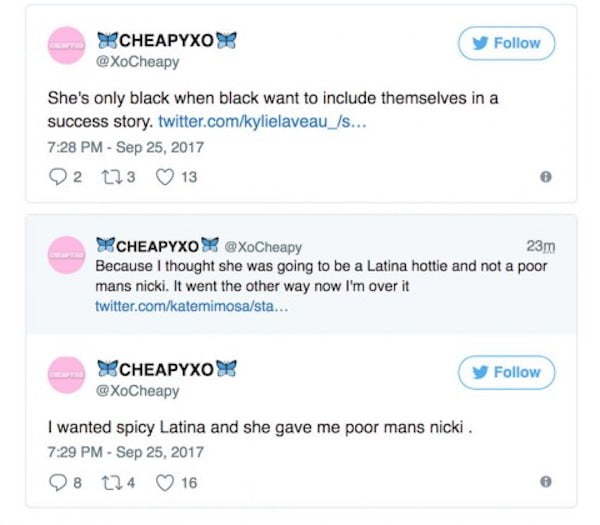 Some hip hop fans think that Azealia Banks is just a bitter female rapper who ain't got nothing going on for her. Charlamagne will likely give her donkey of the day for the hundredth time for these series of tweets. Even several of the male rappers like J. Cole and Kodak Black have offered their congratulations to Cardi B who created hip hop history this week when she became the first female rapper since Lauryn Hill to get a number one song on the Billboard Hot 100 chart.
Cardi B responded saying that she will not let Azealia Banks take away her joy. "This is the happiest day of my life and no 1 will take this joy from me .I wish you sour patches a good day !Thats how happy I am," she tweeted. "Every single FEMALE RAPPER CONGRATULATED ME TODAY .Is the best feeling cause I listened to ALL OF THEM."