Spice has already crowned herself the new queen of dancehall, but are fans and industry stakeholders ready to give her the crown?
Last month, Spice made a bold statement on Instagram telling her fans that she is the new queen of dancehall. "The New #Queenofdancehall who vex," she said. A lot of her fans agree with her statement but some fans are not yet sold. Now that Lady Saw has officially retired from dancehall, we need a new queen and Spice seems to be the obvious choice right now.
Popular artist manager Ray Alexander weighed in on the topic saying that Spice has proven herself over the last few years and is deserving of the title. "She has proven herself over the past two years because she has been dominating this generation," Alexander said. "I don't understand why it is so hard for Jamaicans to crown new kings and queens. I mean, from somebody claim the title generations ago, it's like they are afraid to acknowledge a king and a queen of a next generation."
Spice has had a great career in dancehall and even earned herself a Billboard Hot 100 hit as a guest feature on Vybz Kartel's 2009 smash hit single "Romping Shop." Since then she has made a name for herself with a slew of mega hit singles like "So Mi Like It," "Conjugal Visit," and "Sheets." Jamaica Museum curator, Herbie Miller, says that the new generation needs to get their chance to crown their own queen and create their own legacy.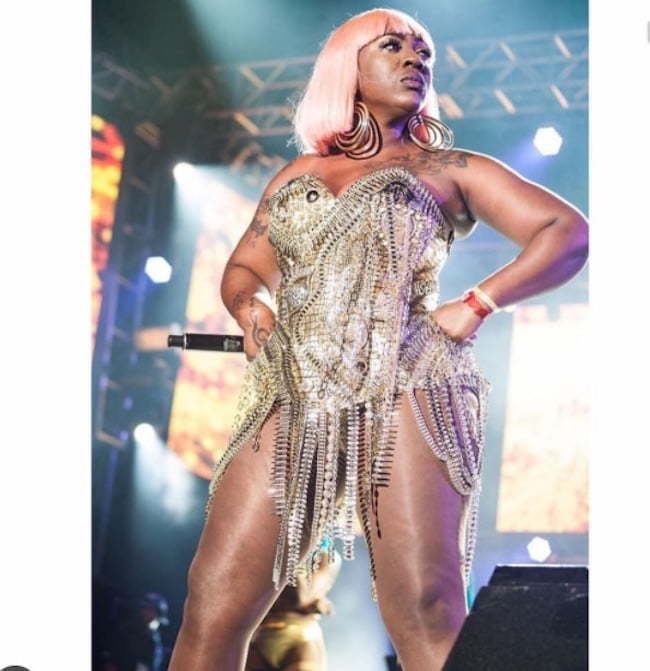 "Who is challenging her as a risque artiste that the genre thrives on?" Miller said. "I see where she is very much accepted locally and internationally. Dancehall is often given a bad rap, but so is any form of art that is new. I think a lot of positive things are happening for Spice right now, and with Lady Saw out of the mix, she does have a strong claim."